The dream run of Vikram starrer "I" at box office has continued with the flick from three versions grossing ₹200 crore worldwide. It took 19 days to reach the mark.
A report on Andhra Box Office claims that "I" has crossed the 200-crore mark and the total gross of the movie by the end of 19 days is ₹202.95 crore. The major chunk of the business has come from Tamil Nadu where the Vikram's movie has earned ₹74.06 crore (₹57.97 nett business).
The next big centre for "I" is Nizam/Andhra Pradesh. The Telugu version of the flick has made ₹40.19 crore from these two regions. The net collection is ₹34.45 crore. From Karnataka and Kerala, Shankar's mega-budget movie has grossed ₹13.52 and ₹16.80 respectively. As per the trade analysts, very rarely a Tamil movie does better business in the God's Own Country than the Garden City.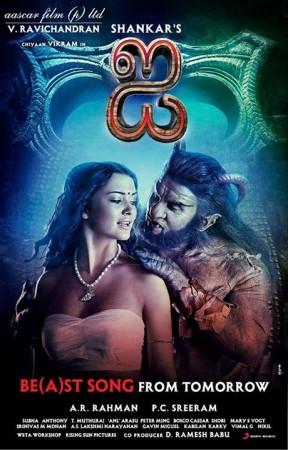 While "I" has made a net collection of ₹13.50 crore in Kerala, it has raked in ₹10.40 crore from Karnataka. From the four Southern states, the movie has grossed ₹144.57 crore and has netted ₹116.32 crore.
The Tamil and Telugu versions from rest of India have grossed ₹4.03 crore (₹3 crore nett) . The Hindi version of "I" has made a business of ₹16.25 (₹12.20 crore nett) to take its total tally to ₹164.85 (₹131.52 nett) in India.
In the overseas market, "I" has performed exceptionally well in US and Malaysia. From US and Canada, it has raked in ₹10.03 crore, ₹3.51 crore from the UK, ₹1.81 crore from Australia/New Zealand, ₹12.50 crore Malaysia and an estimate of ₹10.25 crore from rest of the world to make ₹202.95 crore gross worldwide.
This by any margin is the biggest for a Vikram movie. However, the response for "I" is steady in many key centres and the movie has continued to pull audience to theatres. We have to wait and watch if the movie will retain good occupancy this week as Ajith's "Yennai Arindhaal" is releasing on 5 February.