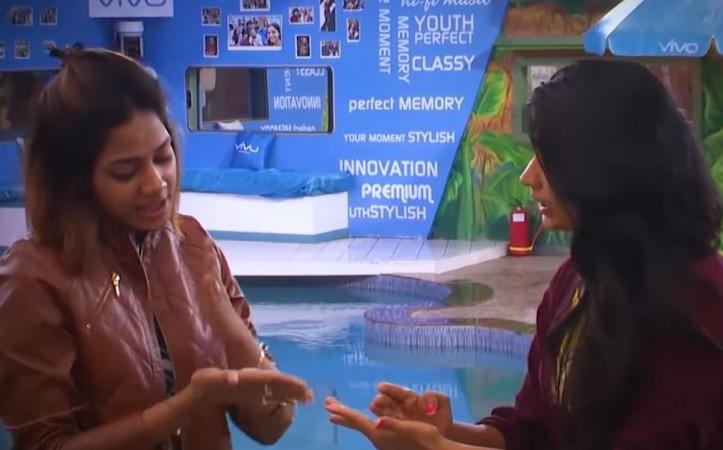 Call it her luck or support from her fans, Aishwarya Dutta has surprisingly survived in Bigg Boss Tamil 2 even after Kamal Haasan openly expressed his wish to see her elimination. The Bengali actress has once again been nominated along with four others – Thadi Balaji, Riythvika, Vijayalakshmi and Yashika. Bigg Boss Tamil 2 funny memes and trolls are here.
The show has entered its 14th week and this is the fourth time that Aishwarya is being pushed to the danger zone. In the last two weeks, people were expecting her eviction, but somehow she turned safe. There was some kind of sympathy working in favour of her after Vijayalakshmi with the support of Janani Iyer and Riythvika targeted her.
However, things are changing again for Aishwarya as people are furious after all the drama that occurred in the last two days. Her indirect support to Yashika and her reaction when Vijayalakshmi gave her tough times in the task have caused anger again.
Now, netizens are asking the fans of Riythvika and other contestants to unite in order to send Aishwarya home this week. If she survives, the actress will have a high chance of entering the grand finale, which will be held on September 30. It has to be noted that Janani Iyer has entered the last stage of the Kamal Haasan-hosted show.
Who will be out of Bigg Boss Tamil 2 this week?