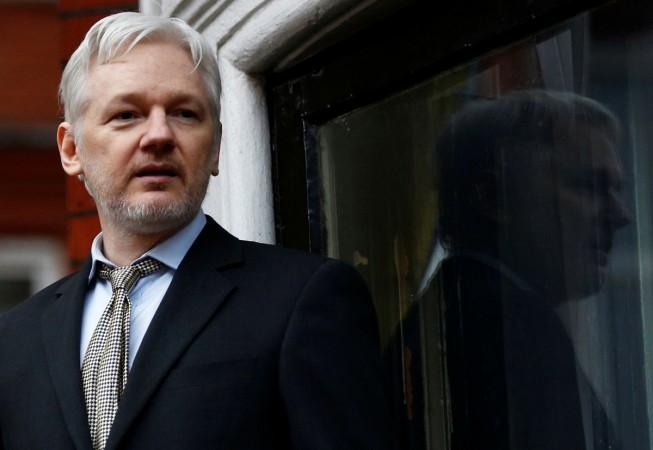 WikiLeaks founder Julian Assange offered guarded praise of President-elect Donald Trump saying that he "is not a DC insider", which could mean that the US could witness both positive and negative changes in the next four years. Assange was, however, critical of Democratic nominee Hillary Clinton.
"Donald Trump is not a DC insider, he is part of the wealthy ruling elite of the United States, and he is gathering around him a spectrum of other rich people and several idiosyncratic personalities... Hillary Clinton's election would have been a consolidation of power in the existing ruling class of the United States," Assange was quoted by the Guardian as saying citing Italian newspaper La Repubblica.
He added: "They do not by themselves form an existing structure, so it is a weak structure which is displacing and destabilising the pre-existing central power network within DC. It is a new patronage structure which will evolve rapidly, but at the moment its looseness means there are opportunities for change in the United States: change for the worse and change for the better."
During the election campaign, Assange had published a bunch of emails connected to Clinton and the Democratic Party on his website WikiLeaks which proved damaging to the Democratic nominee's campaign. he published the emails from the Ecuadorean embassy in London, where he has been held up for over four years, claiming asylum to avoid extradition to Sweden, where prosecutors are investigating rape allegations against him. Assange, however, has denied these accusations, the Guardian reported.
US intelligence officials believe that the emails were hacked by Russia and then passed on to WikiLeaks in an attempt to boost Trump's campaign and his chance at becoming the President of the US. However, Assange has not given any details on who the source of the published emails was.
Roger Stone, a Republican and an associate of Trump, had said in August that he was in touch with Assange over an "October surprise" to foil Clinton.
"Hillary Clinton and the network around her imprisoned one of our alleged sources for 35 years, Chelsea Manning, tortured her according to the United Nations, in order to implicate me personally," Assange said in the interview. He also accused Clinton of being the "chief proponent and architect" of the military intervention in Libya.
Assange added: "If someone and their network behave like that, then there are consequences. Internal and external opponents are generated. Now there is a separate question on what Donald Trump means."