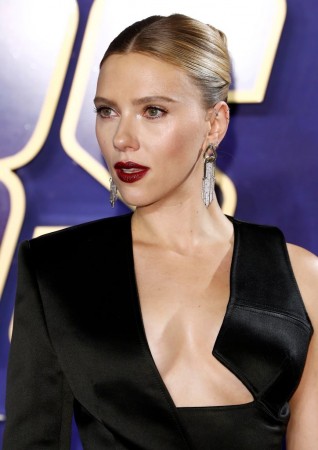 Actress Scarlett Johansson does look beautiful and sexy in the new SodaStream commercial, meant to be shown during the upcoming Super Bowl XLVIII on Sunday. However, only the edited version of the ad will make it to TV. Reason? Fox has rejected the original version.
The ad has Johansson appearing in a white bathrobe and seductively sipping home-made soda but that's not the reason that Fox banned it. It was the actress' rhetoric about the two giant soft drink companies that did not went down too well with the heads at Fox.
"Like most actors my real job is saving the world. Start with plain water, add bubbles, mix in the plain flavour. Look, a soda that's better for you and all of us. Less sugar, less bottles. If only there was some way I could make this message go viral," the actress says in the ad. "'Sorry Coke and Pepsi," she added towards the end.
Daniel Birnbaum, CEO of SodaStream told USA Today that Fox demanded the line "Sorry Coke and Pepsi" to be killed.
"What are they afraid of?" USA Today quoted Birnbaum as asking. "Which advertiser in America doesn't mention a competitor? This is the kind of stuff that happens in China. I'm disappointed as an American."
It may be mentioned that Coke and Pepsi are long-time spenders on Super Bowl ads.
Birnbaum went on to say that SodaStream has no choice but to drop the controversial line. "If I could get my money back, I'd be happy to be out of that deal," he told the daily.
The Super Bowl XLVIII will be played between Seattle Seahawks and Denver Broncos on Sunday (February 2) at the MetLife Stadium, New Jersey.
VIDEO:Sorry, Coke and Pepsi. (Uncensored)