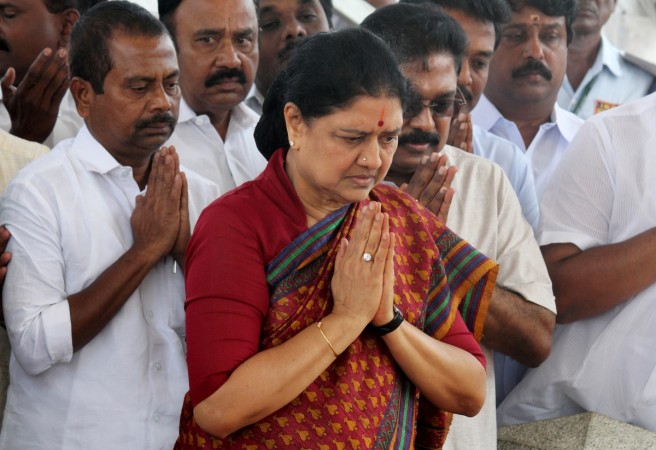 AIADMK chief Sasikala's neighbour, who is probably the first female serial killer in the country, in the Parappana Agrahara central prison in Bengaluru was shifted to Hindalga prison in Belagavi in north Karnataka earlier this week.
Also read: Palaniswami wins Tamil Nadu floor test, but trust deficit might shorten his term as CM
Mallika reportedly would stand in the queue for Sasikala and get the meals for her.
Mallika was not informed about the move. "They just asked Mallika to pack up her belongings and get ready to shift to another cell," a source said. The officials may have thought Sasikala's life would be in danger with Mallika around.
Mallika's real name is KD Kempamma. The 52-year-old is convicted for killing six women. Her modus operandi was to make friends with rich women who frequent temples in and around Bengaluru and poison them with cyanide before making off with the valuables. She was arrested in 2008.
Officials said Mallika was removed from Parappana Agrahara central prison due to security reasons. She was shifted to Hindalga jail which houses convicts on death row and terror-accused.
Sasikala's lawyers have been in fact trying to get her shifted to Tamil Nadu, where she is likely to get a better treatment. In the Bengaluru jail, she was not given an AC room as she was not considered VIP and she also has a cell mate.
Sasikala was convicted a week ago on a disproportionate assets case. Her jailtime was decided as 4 years, including the time she already spent in jail in 2014. Before the conviction, she was poised to become the chief minister of Tamil Nadu. Her position was contested by O Panneerselvam, who has since been removed from the party.