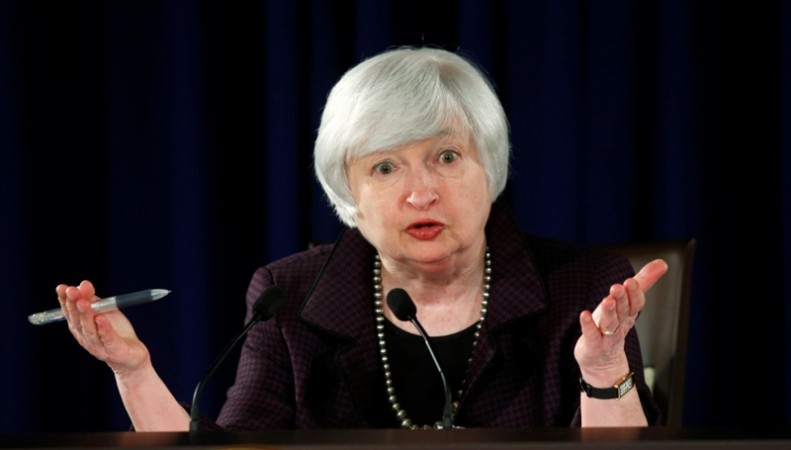 The US Federal reserve said in its meeting on Wednesday that though it was committed to a interest rate hike in the future, it won't be introducing a hike anytime soon because it believes that the economy still needs to grow significantly.
The US economy has been mapping a steady growth over the past 11 months. The unemployment rate is about 5.8%, inflation is low and the spiraling oil prices have been providing for great tax relief for consumers in the country.
Yet, the Federal Reserve thinks that the economy has room for improvement. The Central Bank asserted that though unemployment is low, wages are still rising at a slow pace and home ownership has to improve as well. Low inflation may be good news but it stands the risk of falling too low, which would discourage consumer spending, according to Businessweek.
Therefore, the Fed said that they would wait a "considerable amount" of time before raising interest rates, which have remained at record lows for the past six years. Fed Chairwoman Janet Yellen asserted that the strength of the economy and not a "calendar date" would dictate a rate hike.
"Based on its current assessment, the committee judges that it can be patient in beginning to normalise the stance of monetary policy," Yellen said.
The Fed has kept base borrowing rates since after the economy crash in 2008. The low rates have helped boost borrowing and investor confidence in the market that has helped stimulate growth in the economy.
As the economy started to improve, many investors worried if the Fed would start raising rates. In October, Fed vice-president Stanley Fischer said at an IMF event that weak global growth could hold off a rate-hike.
"If foreign growth is weaker than anticipated, the consequences for the US economy could lead the Fed to remove accommodation more slowly than otherwise. Tightening should occur only against the backdrop of a strengthening U.S. economy and in an environment of improved household and business confidence," Fischer said at the event.
At Wednesday's event, Yellen did not comment much about the global economic turmoil. When urged about the effect of the fall in Russia's ruble on the US Economy, she said the two countries were too "loosely linked" to have any impact.
"I see the spillover as pretty small but we're obviously watching that closely," according to Reuters.
Markets reacted well to the Fed's comments. The Standard & Poor's 500 index rose 40.15 points. The Dow Jones industrial average also spiked 288 points. The Nasdaq composite rose 96.48 points.
"The Fed is going to be our friend for a very long time," Burt White, chief investment officer for LPL Financial was quoted by the Pittsburgh Post Gazette.