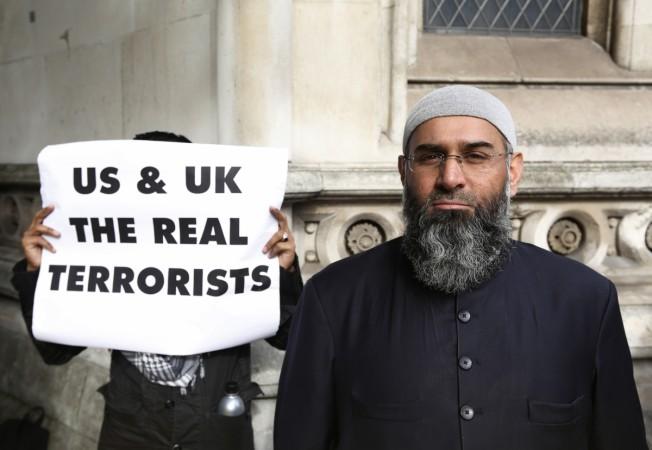 Notorious British hate preacher Anjem Choudary is due to be released from prison after serving less than half of his five-and-a-half-year term. The Bangladesh-born ultra-radical cleric, who was jailed in 2016 after openly supporting the Islamic State terrorists, is likely to be released from the maximum-security Frankland Prison in Durham as early as this week, according to media reports.
Choudary's release has been a contentious topic, with experts saying it will worsen extremism not only among Islamic radicals but also in the far right ranks.
Choudary was a central figure behind the radicalisation of a generation of Muslim immigrants in Britain. He has been accused of brainwashing Asian and African Muslim immigrants who went on to carry out deadly terror attacks on the British soil. Some of those who were radicalised under Choudary's watch were 2017 London Bridge attacker Khuram Butt and Lee Rigby killer Michael Adebolajo.
Jordanian media portal Albawaba meanwhile reported that Choudary has become 'more dangerous than ever' and he will poison the minds of a new generation, upon release.
The report says Choudary wrote a book while in prison and he's harping on the victimhood theme. 'He is writing that he is being oppressed. He believes his human rights are being violated,' the reports cited Fiyaz Mughal, founder and director of Faith Matters, as saying.
'The victimhood narrative is utterly toxic. I would have liked to see Choudary serve out his whole sentence and I hope that the conditions placed on him when released are restrictive enough within the law, to ultimately save other young lives from his poison."
Choudary is being released even as the British Justice Ministry is under the impression that he has not changed his views, and will portray himself as a 'martyr', the report says.
Meanwhile, British media outlets have highlighted the amount of taxpayer money that will be spent on Choudary upon his release. Choudary, a trained lawyer who has a wife and three children, will be provided with a safe house in a tony North London suburb. There will be round-the-clock monitoring on him to make sure that he keeps the conditions of his release, adding up on state spending.
The Mail on Sunday said the taxpayer expense on Choudary will o exceed £100,000 a year.
The Jordanian portal adds that Choudary had claimed state benefits all of his working life despite being a trained lawyer. The Bangladeshi immigrant is the leader of the banned group Al-Muhajiroun (ALM).
Choudary is also a "specially designated global terrorist" as per the US State Department, The Independent had reported.
Curiously, ahead of the announcement of Choudary release, UK's Prisons Minister Rory Stewart said Choudary was "a deeply pernicious, destabilising influence".
"We will be watching him very carefully," the minister said. According to British media, some 500 convicted terrorists have been released in Britain since the 2001 bombing og the Twin Towers in New York.