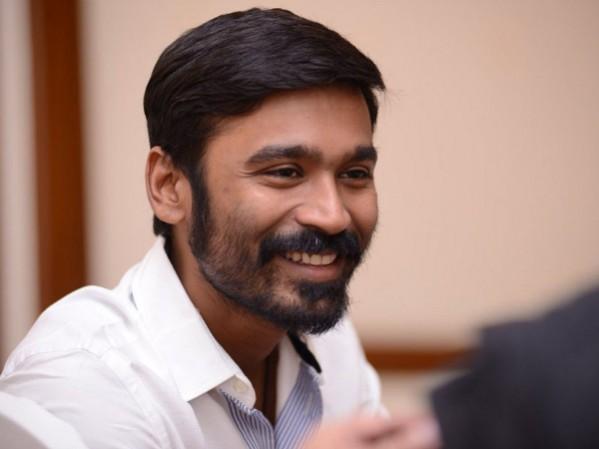 As I was returning from office the other day, I noticed a couple of commuters on the bus engrossed in a video on their mobile phones. They were smiling; not laughing. It caught my attention. I saw Tamil actor Dhanush in a recording studio but never knew that he was singing "Why This Kolaveri Di". Wanted to linger on to the video but decided not to, as I didn't want to disturb them.
On checking "Why This Kolaveri Di" video on YouTube, I gasped in amazement. It had crossed a couple of million viewers in just a few days after its release on November 16. And believe it or not, it has 5,438,921 viewers and 65,260 likes at the time of filing this story. It has become such a rage that the number of viewers keep increasing ever second.
"Why This Kolaveri Di" video that is available on internet happened by chance. It's just a demo of the tunes composed by Anirudh Ravichander for the film, "3", directed by Ranijikanth's daughter Aishwarya and featuring Dhanush and Shruti Hassan. However, the makers of the film decided to release the demo officially after someone leaked it. Dhanush admitted that he sang whatever came to his head but it has come out so well that he is happy with the outcome. Most importantly, music lovers are in love with the simple tunes and Tamlish (Tamil English).
Surprisingly, Bollywood superstar Amitabh Bachchan too is going gaga over the song. "Why this kolaveri kolaveri kolaveri di .. Ahh ... just not leaving the lips and the mind and the system .. such an endearing experience. Brings a smile and laughter and rhythm instantly to the face .. get to YouTube, type Dhanush and Kolaveri di .. its his latest song that has become a rage all over," he wrote on his blog. "Kolaveri .. Tamil for rejected lovers rage, in a sweet way .. now getting used as verbiage in almost any walk of life, social, political ...every where !! tremendous !!" he added.
The actor also said that he showed the video to his friends. "There are visitors too. Important ones. Ladies and friends and later an entertainment for them through 'Why this Kolaveri Kolaveri Kolaveri di', the instant rage from Dhanush and Aishwarya - son in law and daughter of Rajnikant - in the music lab, belting out the most simple and fun and catchy number in recent times. A TamilEnglish wonder !! Glory be !!" he wrote.
Well, here is Bollywood superstar promoting "Why This Kolaveri Di" video. Now we know Why This Kolaveri Di.
Watch "Why This Kolaveri Di" video here!