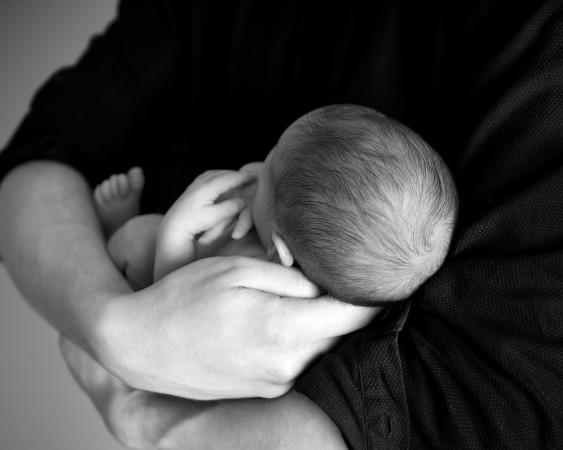 A mother from Los Angeles, California decided to go ahead and fulfill her dream to have a baby, despite being diagnosed with stage IV cancer. Fortunately, she was lucky to have her husband to support her who said even if she dies, he will raise the baby in her honour.
Trish Russo learned of the cancer when she visited her doctor with a lump in her breasts in 2011. The diagnosis revealed that she had stage 2B breast cancer, which meant that the disease had spread to her lymph nodes.
The then 30-year-old put her plans to start a family on hold and focused on the treatment.
"I had chemotherapy to shrink the size of the tumor, radiation, and a single mastectomy. The entirety of 2012 was treatment," Trish to The Sun. The couple decided to shelve their plan of having a baby until she gets well. For the same reason, Trish was planning to harvest her eggs and embryos.
However, fate had something else planned for her. In 2013, when she visited the doctor complaining about splitting headache the doctor said her cancer has reached stage IV, which means that cancer had travelled to her brain.
"At first, I thought they were stress-related, but I got a brain MRI and the doctors actually rushed me to the hospital in an ambulance and they put me on steroids straight away. About a week later I had brain surgery to remove the tumour," she said as reported.
However, Trish refused to shelve her long dream to become and mother and the couple decided to have a baby. However, because of another tumour Trish's brain, they had to opt for donor eggs and a surrogate.
"I'll never forget that conversation. Before we signed the agreement with the surrogacy agency, I said to [Greg]: "You have to be aware that you could be a single dad,"' Trish told The Sun.
Greg, who met his wife at university in New York and has been married to her for years, said, "I think you are going to be fine but, if you are to die, there's nothing I would rather do than have a child in your honor."
Even that path was not easy for the couple. She didn't get support from several doctors and oncologists, who did not understand why she wanted to do this. "But my doctors were very understanding. They were aware I knew what I was doing, that I understood my prognosis," Trish said, as reported.
Trish and Greg welcomed a healthy baby boy in 2016.
Trish, who was not told how long she will live, now hopes that she will be around to see her son grow, start school and have a family of his own.
Incurable diseases do make patients sacrifice a lot of things. However, if one is as sure as Trish was, then why not give it a chance.