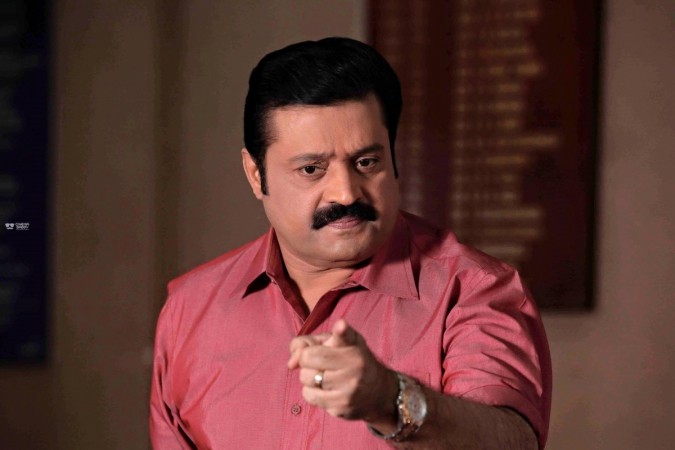 Ever since Suresh Gopi made his acting debut in 1980's, he has had a busy career with at least 10 movies or more releasing every year. The trend continued till early 2000's, but the actor career graph witnessed a drop soon as most of his movies became flops at the box office.
However, Suresh has been away from the industry for two years now: His last movie My God was released in December 2015. It failed to make a mark at the box office.
Why is Suresh Gopi not part of films now?
Of course, Suresh Gopi might be busy as he has forayed into politics after he was sworn in as a Rajya Sabha member in April 2016. He still hosts the popular Malayalam game show Ningalkkum Aakaam Kodeeshwaran, which is an adaptation of Who Wants to Be a Millionaire.
The actor made his debut as a TV host in 2012, and there has been no looking back for him in the field since.
Also read: Wondering why #AdimaGopi is trending? Thanks to BJP Suresh Gopi's wish to be born as Brahmin in next life [VIDEOS]
However, the popularity of the television show is now said to be the reason why Suresh Gopi is losing chances in cinema. During a recent event in Thiruvananthapuram, the actor apparently said a few members of the film industry asked him to withdraw from the game show as they were not happy with the reality show's popularity.
Suresh said since he was not ready to give it up as the show helped him interact with the masses, the film chamber and the producers' associations allegedly imposed sanctions on him when it came to acting in movies.
"I realised the dreams and aspirations of the common man and it was an exhilarating experience to be on that platform. So, I am not disappointed on losing out on movies," Suresh added.
Recently, in the wake of Mollywood celebrities being accused of registering their vehicles outside Kerala, the parliamentarian was criticised for using a Puducherry-registered Audi car as his official vehicle in Kerala.