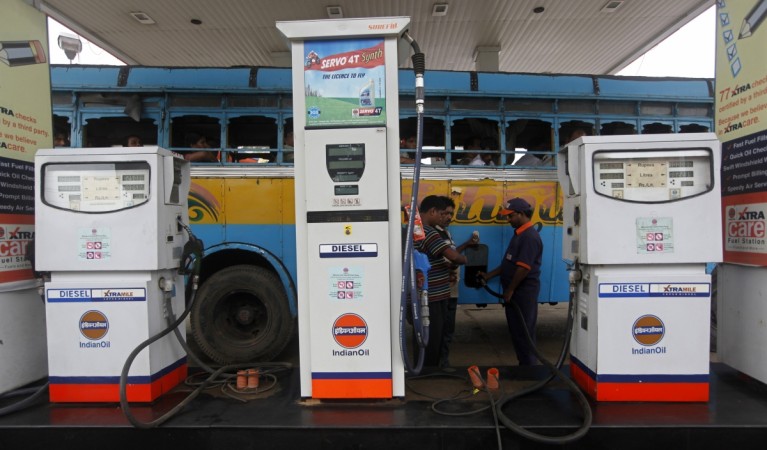 The Indian consumers may get some relief from the steep fuel price hikes in the coming months, as global crude oil prices are expected to come down sharply from their year-highs.
Two consecutive sharp increases in petrol and diesel prices in the last two consecutive review meetings have wiped out more than one-third of the gains passed to the consumers by the oil marketing companies since August last year.
The petrol price saw a cumulative decline of ₹17.11 per litre between August and February, as the oil companies announced price cuts for 10 times during the period. Similarly, diesel prices were reduced by ₹12.96 a litre between October and February.
Crude oil prices had declined sharply by over 50% since June last year reaching a low of $46 per barrel in January, on concerns of global supply glut, which was also aggravated by rising oil production in the US.
However, petrol and diesel prices kept rising and falling from February owing to a rebound in global crude oil prices.
International crude oil prices rebounded by nearly 50% in May from the lows of $46 per barrel hit in January on the expectations that the US oil output will slow further leading to a balance in global oil market later this year.
In May, petrol prices went up by ₹7.09 a litre and diesel by ₹5.08 per litre as a result of two consecutive price hikes.
Analysts see the recent surge in crude oil prices as a temporary phenomenon and purely driven by speculation. They expect the US oil production to resume quickly once oil prices go higher.
Goldman Sachs has cut its forecasts for oil prices, saying that improved efficiencies in US shale production and higher output from Organization of the Petroleum Exporting Countries (OPEC) to supply more oil than demanded by the market, leading to a fall in prices, NDTV Profit reported.
"Should West Texas Intermediate (WTI) remain near $60/bbl, U.S. producers will ramp up activity given improved returns with costs down by at least 20 percent," Goldman Sachs told Bloomberg.
The sharp decline in oil prices resulted in the number of active US oil rigs being reduced by 58% since December.
Besides, the OPEC is widely expected to keep oil output unchanged at its next meeting on 5 June. The oil cartel's decision to keep production levels stable at its November meeting last year had accelerated the decline in oil prices.
Saudi Arabia, the world's second largest oil producer and largest exporter, is also not contemplating a cut in output.
Moreover, a successful deal on Iran nuclear programme in June will weigh on the crude oil prices as the oil exports from the country are expected to exacerbate oversupply concerns.