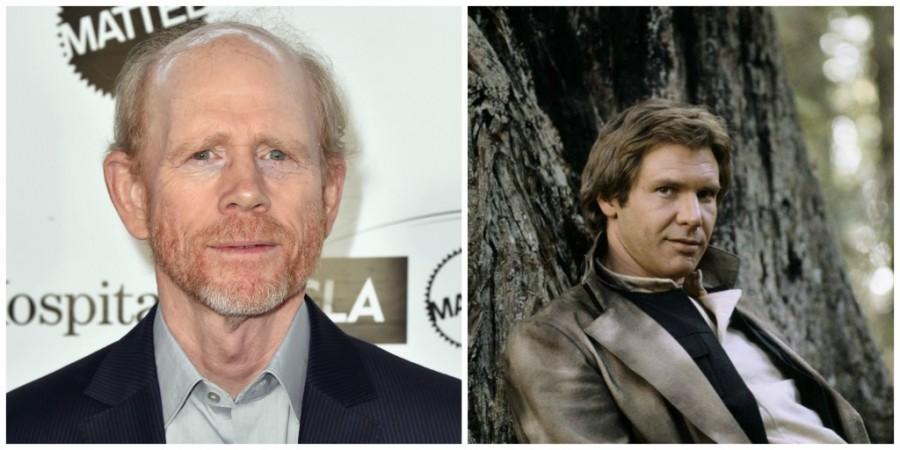 After facing a lot of ups and downs, Star Wars spin-off Han Solo movie has got a new director on board. The new development comes after Hollywood filmmakers Phil Lord and Chris Miller were let go from the stand-alone film. Now, film and TV veteran Ron Howard has stepped in to direct the nearly-finished movie.
Also read: New Han Solo movie plot LEAKED? Here's what Disney CEO revealed
However, Star Wars fans are not happy with the news. They took to social media to vent their anger because, according to the die-hard fans, Howard is the worst possible thing that could ever happen to the Star Wars franchise.
Now the question is: Will the recruitment of the new director harm the reputation of the franchise or is he an apt choice under the present conditions?
I'm beyond grateful to add my voice to the Star Wars Universe after being a fan since 5/25/77.

— Ron Howard (@RealRonHoward) June 22, 2017
Here are a few points that show that Ron Howard can save the boat from drowning.
Howard's career spanning nearly 30 years as an actor and director entitles him to the title of a veteran. His understanding of the craft will be a plus for the Star Wars franchise even though the film is just three weeks away from being wrapped up.
Lucasfilm confirms that that directors Phil Lord and Christopher Miller have left the Han Solo movie, still slated for May 2018 release. pic.twitter.com/ePTyvl5rbN

— Dave Itzkoff (@ditzkoff) June 20, 2017
In his long film-making career, Howard has proved himself as an expert. He has given blockbusters like The Da Vinci Code, Frost/ Nixon, and of course, the Academy Award winning movie, A Beautiful Mind. He also won the Golden Globe and two BAFTA nominations for A Beautiful Mind. Howard-directed comedy dramas like Splash and Parenthood have also won critical acclaim.
His 1993 docudrama, Apollo 13, was also lauded by critics. The film was also nominated for nine Academy Awards in 1996, including one in the Best Picture category, and won the awards in the categories of Best Film Editing and Best Sound.
The Han Solo movie is predicted to be a box office hit, and the Academy Award winning director is definitely not the worst choice by the studio in this trying situation. The film is just weeks away from being finished, hence it will also be a tough job for any director to tackle the whole matter from a scratch.
However, it is still not clear whether the newly appointed director Ron Howard will share the credit of film direction with the previous directors, Lord and Miller. Neither Disney-Lucasfilm nor the directors have commented on the issue but some studio sources have been reported as saying that they will refer to the guild's rules.
The Han-Solo spin-off opens in theatres on May 25 2018.