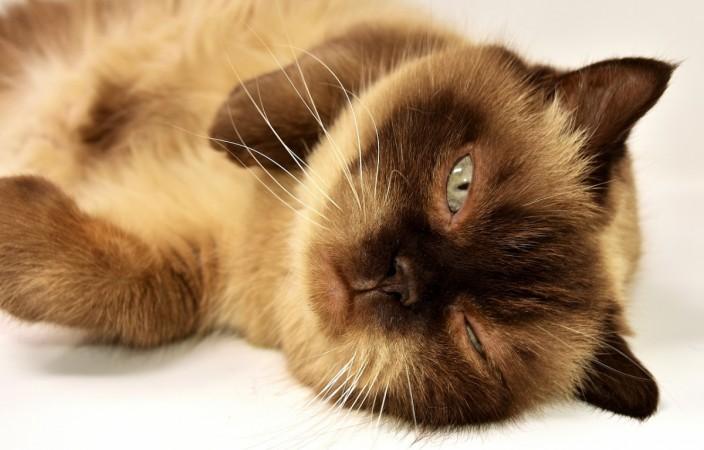 Be it the Grumpy Cat or Mary, the box master, Internet has always been obsessed with felines. People love to see their priceless expressions, their tricks and daily life activities.
However, no one could figure it out why cat videos and pictures are so popular. After all, they are just cats being silly. It is only very recently, Armenian-American Internet entrepreneur and investor Alexis Ohanian provided some insight on why people may be obsessed with cats.
Talking to the Fortune, the Reddit co-founder, who is now full-time at Initialized Capital, said cats are popular on the internet because unlike dog owners, this is the first time, i.e. after the advent of the internet that cat owners got a chance to socialize.
He farther explains that dog owners take their dogs to the dog park where they can meet other dog parents. "...The dogs play with each other, the owners discuss this really cute thing that Chip did yesterday, and they do their dog bonding. But I don't have a cat park to take my cat to," said Ohanion, as reported by the website.
The discussion about cats started with Bitcoins. Ohanion said in the interview: "I think it has such mindshare that it will continue to be a store of value. I'm most bullish about Ethereum simply because people are actually building on it. It's still early days, but you know, we've got a few CryptoKitties...We didn't invest, but it didn't surprise me one bit that they raised [funding] because they had the first real application...It's because the Internet loves cats. And I think I know why. You want to know why?"
CryptoKitties is a blockchain-based game developed by Axiom Zen where users are allowed to purchase, collect, breed and sell virtual cats. Axiom Zen raised $12 million in venture funding from investors including Andreessen Horowitz and Union Square Ventures, reported the website.
Now that Ohanion has said it, we can't help but wonder how obvious it was this whole time but none of us could actually figure out why we liked so much to watch funny cat videos and laugh our heads off.