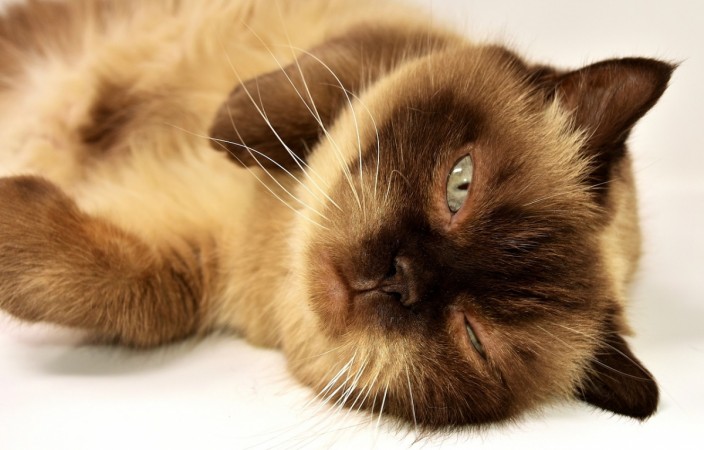 Do you remember Grumpy Cat, the ultimate cat celebrity of the internet? Well, it seems she has competition now.
Meet Luhu, whom the internet users call the saddest cat because of her eternally-miserable facial expression.
Luhu lives in Beijing, China, and is a grey tabby with adorable looks – she looks as if her life is downright miserable.
Her owner Maggie Liu, often takes to Instagram to share pictures of her pet. It seems the internet cannot get enough of Luhu's cuteness. The Instagram account had 166K followers and 4564 posts at the time this story was written.
Maggie also posts the pictures and hilarious captions on behalf of Luhu. "I m just finished wash my eyes, what are u looking at..." and "mom out of town again" are some of them.
Maggie also shares adorable pictures of Luhu in different costumes. On one occasion, she was dressed in pink nurse's attire and the post garnered over 5k likes. She sent her fans into a tizzy when she sported a Santa Claus costume with a red scarf.
Luhu also has two brothers called Barher and Bardie. In one Instagram post, Maggie had said Luhu loves Barher "like father".
Grumpy Cat, whose name is Tardar Sauce, came into prominence when the brother of her owner posted her picture on Reddit in 2012.
Owner Tabatha Bundesen says that Tardar's face appears grumpy because she has a form of dwarfism, which can be defined as abnormally low stature or small size caused by a genetic variant.
Here are some pictures of Luhu: