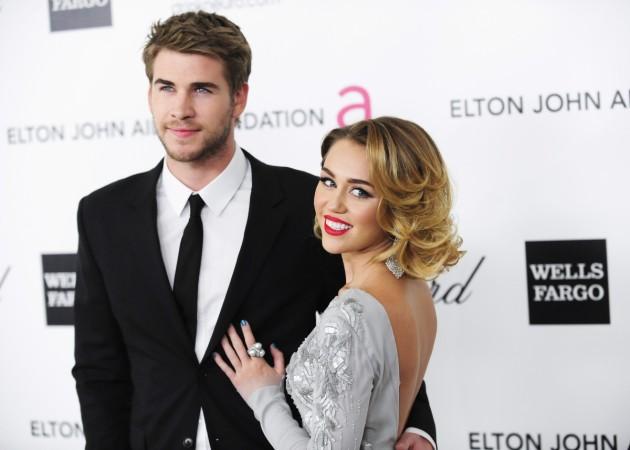 Liam Hemsworth is happy to be dating Miley Cyrus and wants to take things slow. "The Hunger Games" actor, in an interview with TV Week, said he is not engaged, Mirror reported.
Rumours of their engagement surfaced after the "Wrecking Ball" singer was spotted with a 3.9 carat diamond ring that Liam gifted her when the two got engaged in 2012. However, Liam clarified that he's not made wedding plans.
According to a source, the couple doesn't want to get married because they don't want to rush things. The source added that the former Disney star has matured over the years and is at a place she always wanted to be with Liam, reported People Magazine.
Miley and Liam, who split in 2013 after ending their one-year engagement, are definitely back together, confirmed sources. They were even seen holding hands at Liam's brother, Chris's movie, "Hunstman: Winter's War," premiere. Earlier, Miley, 23, was seen having lunch with her boyfriend's family at Gracias Madre in Los Angeles, Friday, April 8.
The "We Can't Stop" singer has been wearing her engagement ring in several pictures on her Instagram account and even in public, causing media reports to speculate about her engagement. The couple seems to have started dating only after Miley visited Australia in Dec. 2015. Sources said earlier that Miley was still in love with Liam even after they split two years ago.