Ratan Tata, who heads the Tata Group, has been named by the Israel Police in their recommendation to indict Prime Minister Benjamin Netanyahu in corruption cases related to a project to make a cheap car. While the Israel police are not directly accusing the Tata Group chairman of any wrongdoing, they say Netanyahu tried to favor an enterprise that was a partnership between Tata and an Israeli businessman.
However, Ratan Tata denied the allegations, terming them "factually incorrect and appear to be motivated."
The Isreal Police had said in a post on their verified Facebook account: "The prime minister was suspected of acting in favor of a commercial enterprise that Milchan was interested in promoting as part of his partnership with an Indian businessman (Tata). According to the suspicions, the prime minister acted and tried to advance the matter at Milchan's request, in the presence of officials in the Prime Minister's Office and the Defense Ministry, who expressed their opposition to advancing the project." (Rough translation)
In November 2017, Tata had testified before the Israel Police. According to a Times of Israel report, Tata had testified for two hours in the case where Netanyahu is accused of receiving illicit gifts.
The article also said that Israeli businessman and Hollywood producer Arnon Milchan had asked Netanyahu to promote a free-trade zone between Israel and Jordan, a project that has not materialized yet. Milchan and Tata were said to be partners in the project.
When the reports came out on Tata's testimony in November last year, PTI had quoted an emailed statement from Tata Group: "Tata clarified that he was requested by a member of the Israeli security team to assist in preparing a concept plan for a project that was to be part of a peace initiative, to be built on the banks of the Jordan river with a free trade corridor to Haifa to offset higher logistics costs in Israel. It was intended to provide skilled jobs to Palestinians."
However, the statement said Tata had "never discussed this project with Milchan."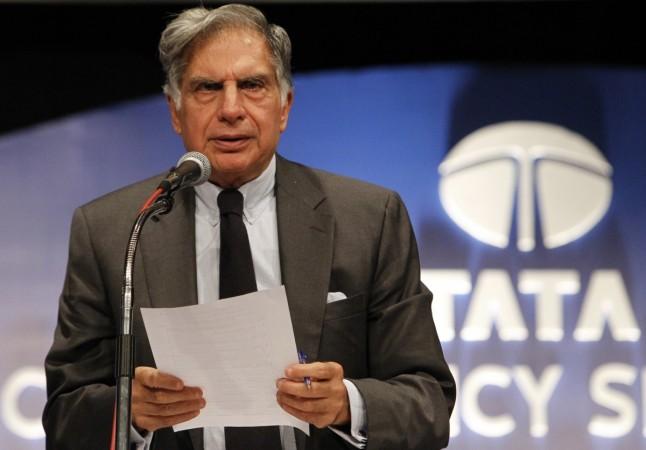 Milchan's Regency Films has produced Oscar-winning films like 12 Years A Slave and The Revenant, and critically-acclaimed ones like Fight Club.
The project under cloud involved building a cheap car, and the Nano was once billed as Tata's pet project. While Israeli media reports mentioned a cheap car project, they did not mention the Nano explicitly.
A plan to "manufacture cheap Indian cars in a free-trade zone straddling the borders of Israel, Jordan and the Palestinian Authority" is at the root of some of the corruption allegations against Netanyahu, reports Haaretz.
The report said the plan was to produce "low-cost Tata-brand cars."
As of now, Nano is the cheapest car in Tata's stable. The compact hatchback had been envisioned by Ratan Tata as the people's car — one that would be sold for Rs 1 lakh (around $2,000 when it was first launched). It was aimed at India's middle class.
However, various hurdles in its path led to its costs rising, and yet it was the cheapest car in India when it was launched in 2008. Currently, its cheapest variant — the Nano XE GenX — is priced at Rs 2,28,082 or approximately $3,560 (ex-showroom, Delhi).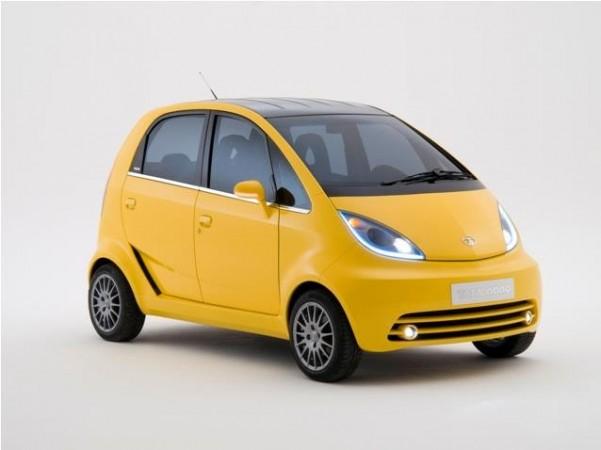 The Tata Group has dismissed the Isreal Police's version of events, claiming they were "grossly incorrect in its references about Ratan N Tata," PTI reported.
International Business Times India reached out to the Tata Group for their comments. An emailed statement from Ratan Tata said:
The 'Tata project', being referred to by the Israeli media, was a proposal received by Tata in 2009 from the Israeli establishment seeking the assistance of the Tata organisation in preparing a concept plan, as part of a broader peace initiative with Palestine, for a low volume automotive assembly plant on the banks of the Jordan river. The intention was to provide skilled employment to Palestinians. To be viable, the plan envisaged the establishment of a free trade corridor to Haifa to facilitate exports and offset higher logistics costs in Israel.

These discussions on the project were directly held between a Tata team and the Israeli authorities, and not with Arnon Milchan, as stated by the Israeli media. Tata wishes to clarify once again that there has never been any partnership in any such project with Milchan.

A broad concept plan for a low output automobile assembly plant was prepared by Tata Motors. It never reached the stage of detailed planning or costing, as the peace initiative itself was not put in place. The car project died a natural death.

During Tata's visit to Tel Aviv, on November 1, 2017, to address a conference on Mobility, he met a team of Israeli investigators at their request, and enunciated these facts to them.

Tata reiterates that the reports in the media of a "partnership with Arnon Milchan" and the claim of "a huge profit" are both factually incorrect and appear to be motivated.