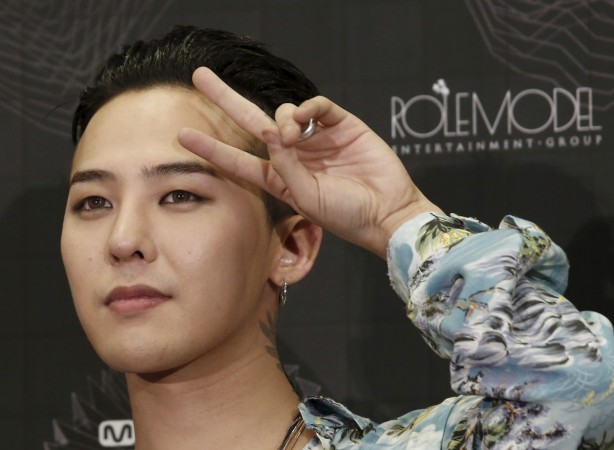 G-Dragon's love life seems to be fuelled with more rumours. A few months ago, the BIGBANG member was speculated to be dating Japanese-American model Kiko Mizuhara. The latest update suggests that he is in a relationship with Girls' Generation member Taeyeon. However, the question remains, what impelled netizens to come to this conclusion?
Recently, fans of the Korean rapper unearthed similarities between the SNSD member and him via their respective SNS accounts. According to netizens, this 'evidence' proves that the "Rain" singer is dating the "Bae Bae" rapper.
According to an Allkpop article, fans of the K-pop stars believe that GD and Taeyeon have similar keychains. Apart from this, the BIGBANG member and Taeyeon also seem to wear their hoodies in the same fashion.
In one picture, G-Dragon, 27, is seen wearing the same bandana as the SM Entertainment artiste. Although this could prove that the celebrities have the same taste in clothing and fashion, fans seem to think that there is a deeper meaning to this.
However, neither GD nor Taeyeon, 27, has responded to these speculations so far. The "Bang Bang Bang" rapper is busy promoting his band's upcoming "MADE" film on Instagram and is no doubt gearing up for BIGBANG's upcoming performance in Japan.
According to Soompi, YG Entertainment's bands, BIGBANG and iKON will perform at Japan's largest summer music festival, a-nation. Both boy groups will perform on the first day of the festival.
a-nation is scheduled to take place on June 27 and 28 at Ajinomoto Stadium in Tokyo.