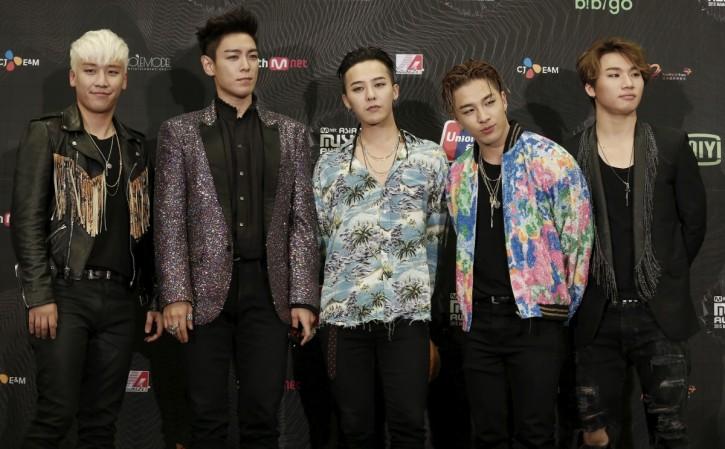 While the world waits for BIGBANG's comeback, some think they have already found out what the next single is going to be titled. Fans of the K-pop band claim that BIGBANG will make its comeback with a song titled Lucid Dreams.
Although the band's agency, YG Entertainment, hasn't revealed any details about the band's next single, fans have speculated that band member G-Dragon's Instagram post provides plenty of information on what's in the offing.
The Bae Bae rapper recently uploaded a selfie and captioned it: "ME waiting for the Lucid dream." This caption, which reminds one of Scottish indie rock band, Franz Ferdinand's song, Lucid Dream, seems to have prompted fans to think that BIGBANG's comeback song will bear the same title.
Several fans commented on G-Dragon aka Kwon Ji-yong's post, asking about BIGBANG's upcoming song release. GD, who writes the music for the band, didn't, however, reply to fans' curious questions.
BIGBANG members, who are celebrating the band's 10-year anniversary, are gearing up for their latest album's release.
Earlier, YG Entertainment CEO Yang Hyun-suk stated that BIGBANG's album will be released at the end of 2016. However, there has been no news surrounding the band's comeback song and album's release date for months now.
Meanwhile, BIGBANG members have been busy with their solo activities. G-Dragon released his clothing line, PEACEMINUSONE, and promoted it through his Instagram account.