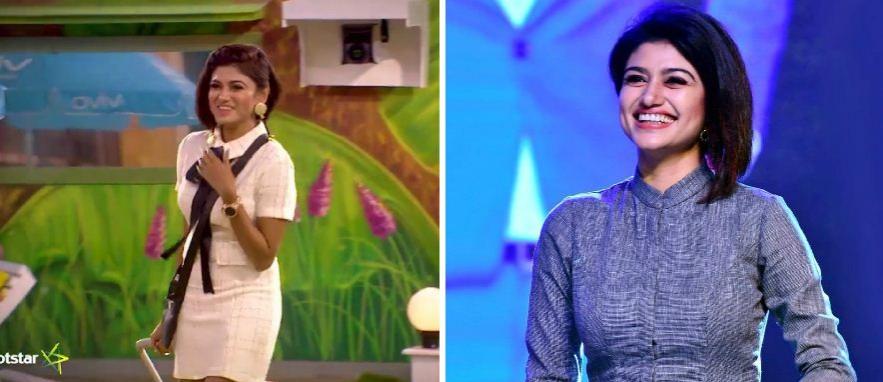 Oviya had entered the Bigg Boss Tamil 2 house for a week, but much to the surprise of many, the actress was asked to leave the house on the first day itself. The abrupt exit left her fans wondering why her journey was cut short.
Kamal Haasan had asked Oviya to stay in the house for a week as a guest. She was supposed to boost the morale of the inmates and lift the fighting spirit during her stay in the house. More importantly, the 27-year-old, who was brought in as a 'contestant,' was instructed not to reveal to the inmates that she was in the house as a guest.
Unfortunately, Mahat Raghavendra and other inmates grew suspicious and refused to believe that Oviya was a contestant. They unpacked her suitcase to check whether she has brought clothes to stay in the house for 100 days.
Upon opening the suitcase, the house inmates guessed that Oviya was in the house for a short while only. The actress too indicated that she was not a contestant. Having failed to keep it a secret, Bigg Boss asked her to exit the reality show on the very first day.
The young actress was the most popular contestant in the first season of Bigg Boss Tamil. As the reality show progressed, it was seen that other inmates ganged up against Oviya to bring her down. The actress fought back but was seen feeling depressed with everyday developments.
In the end, Oviya lost her strength and exited the show midway. However, the public fell in love with her and she continues to enjoy massive support among fans.