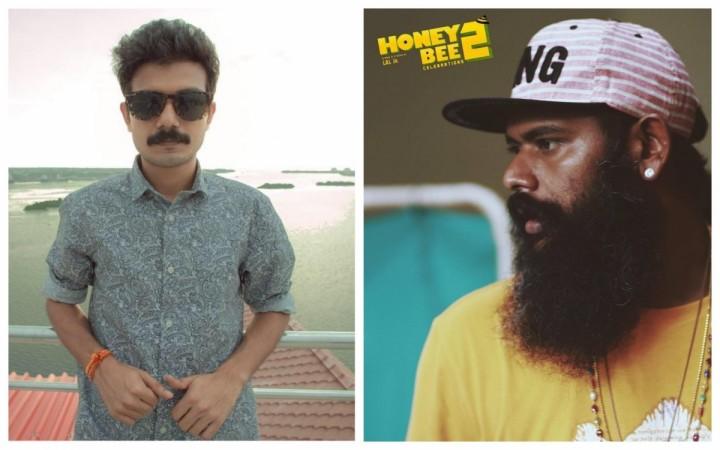 An actress, who appeared in a minor role in the Malayalam movie Honey Bee 2: Celebrations, has filed a complaint against director Jean Paul Lal at Panangad police station. She has alleged that the filmmaker, son of actor-director Lal, made lewd comments on her when she demanded her payment for acting in the comedy entertainer.
Read Honey Bee 2 critics review
When International Business Times India contacted Ernakulam Special Branch police station, the duty officer confirmed the news by saying that the complaint has been raised against Jean, Sreenath Bhasi and two technicians Anoop and Anirudh who were part of the sequel of Honey Bee. "As per the complaint, Jean and others spoke to her in a foul language when she asked for her remuneration."
Read legal notice sent by the actress HERE
Meanwhile, Lal has opened up on the incident, and claimed that the person, who played as Lena's character Ruby's brother's daughter, is making unnecessary allegations by demanding a hefty amount for her minor role which she even dropped in between.
Watch Asif Ali, Bhavana's Jillam Jillala song
Here's actor-director Lal's response to the recent news [translated]:
We contacted her via Sreenath Bhasi. She had anchored some function, met her at our house and explained the situations in the movie. However, just days before the shooting, she wasn't picking up the call which reflects her unprofessional attitude. Somehow, we managed to contact her a day before the schedule, and she came for the shooting. But that day Sreenivasan was unwell, so we decided to shoot Sreeni and Lena's portions. But this girl, despite being a newcomer, got irritated for not shooting her part. Next day, there was a scene to be shot with Sreenath and another scene in car. But she claimed she is not comfortable, and Jean had asked to leave, because he was also not happy with her performance. Later, changes were made in the script, and the portions were shot with another girl as we could'nt afford to shoot those scenes again at Ramada Resort. We were planning to give her 50,000, but now she is demanding Rs 10 lakh and wants Jean to apologise in front of media.

The incident happened a year ago, and now she is raising complaints, and we received the legal notice a month ago. Jean is a person who doesn't speak any kind of inappropriate language. We all behave decently to women, and you can ask all other female artistes like Arya, Kavitha Nair or Lena in the movie. Anyway, we have decided to move forward with the case.
Meanwhile, controversies surrounding Honey Bee 2 have been making headlines since the accused Pulsar Suni in the popular actress' abduction and molestation case used to be a driver at the shooting location of the Jean-directorial. The investigation is still underway while actor Dileep was arrested on July 10 for his alleged involvement in the crime.
Here's Women in Cinema Collective's response: