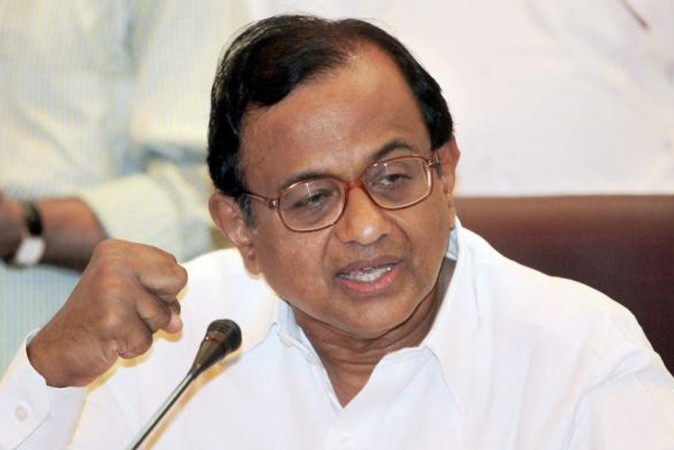 Congress leader and former Union Finance Minister P Chidambaram on Tuesday did a complete U-turn from his previous statement on demonetisation and called it the "biggest scam of the year." The change in his remarks can be attributed to a number of reasons, like toeing the party line and also vote-bank politics.
This is a significant departure from his statement in the early days of demonetisation, when he had said: "The Prime Minister justified this as part of a plan to crack down on black money. If this is its purpose, then it deserves our support."
What Chidambaram said on Tuesday
Speaking to journalists on Tuesday in Nagpur, Chidambaram said: "This [demonetisation] is the biggest scam of the year and must be investigated." He added: "I cannot get Rs 2,000 notes. How come crores in Rs 2,000 notes found their way to individuals being raided all over the country?"
The ex-finance minister also said: "Why are District Cooperative Central Banks kept out of this whole exercise? Keeping out District Cooperative Central Banks is punishing farmers. There is no money for them to buy supplies. Farmers are suffering today because of this. There is no money to buy seeds, hire labour or buy fertilisers."
He went on to add: "If they had to withdraw higher denomination notes, they could have done it over the course of a year. Has this stopped corruption or black money? The objective is not being served by this. Only poor people are being punished."
Why the U-turn from the previous statement?
Chidambaram's u-turn from his previous statement can be attributed to three factors. The first among these is that he is trying to toe the party line, given that Congress vice-president Rahul Gandhi himself had recently called demonetisation the biggest scam in the history of India. With Rahul tipped to be the next party chief, Chidambaram would do well to not deviate from the younger leader's narrative.
The second can be the manner in which the Congress is looking to farmers as a vote-bank ahead of the 2017 Uttar Pradesh Assembly elections. The party has already conducted a kisan yatra – a farmers' rally – in the state, and Chidambaram's remarks on farmers could further boost the Congress' prospects there.
Thirdly, Chidambaram's statement on how demonetisation is anti-poor could be a fresh effort by the Congress to corner the BJP-led NDA government in Parliament.