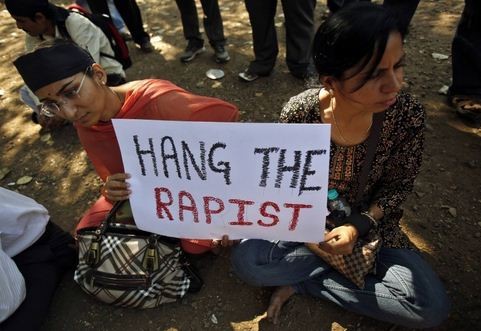 With the Supreme Court staying the execution of two convicts in the brutal gangrape of a 23-year-old paramedic in Delhi in December 2012, the family of the victim has been left hapless and livid.
The crime committed in a moving bus by six people on the night of 16 December 2012 sent shockwaves across the country, leading to protests everywhere to change the pathetic state of affairs for safety of women.
The family of the victim was absolutely unhappy with the stay, and have told some sections of the media that having lost their daughter to the outrageous crime, they will fight for the convicts to be given death sentences.
The Supreme Court took the decision to stay the sentences after appeals by the two convicts, Vinay Sharma and Akshay Kumar, with the defence lawyer claiming that the police and the prosecution had "falsely implicated them in the case," as reported by Reuters.
Two other convicts, Mukesh Singh and Pawan Gupta, had also appealed against the death sentence, and the apex court had stayed their execution as well in March this year. The sixth convict, Ram Singh, was found dead in the jail soon after the crime.
The four were awarded a death sentence last September in a fast-track judgment for the heinous crime, while the fifth, who was under 18 at the time of crime, was given the three-year highest punishment for juveniles, something which drew ire from across society.
Going by national records, the family will have a long wait before the convicts are brought to the gallows. Cases are said to remain pending for years after convicts appeal against their sentences.
There were estimated to be 414 people on death row as of 2012, with 97 persons being awarded capital punishment in that year, according to the National Crime Records Bureau. However, in that year, only one convict under death sentence was executed, namely terrorist Ajmal Kasab. No convict was executed in the previous year.
In 2013, Mohammad Afzal Guru was the sole convict to have been hanged. Even while more death sentences are given out every year (117 in 2011 and 97 in 2012) the executions are far less, and appeals prolong the cases by several years, which could be true of the gangrape case as well.
Thus, even though justice was delivered speedily to the gangrape victim's family, the execution of the rapists may not happen any time soon.