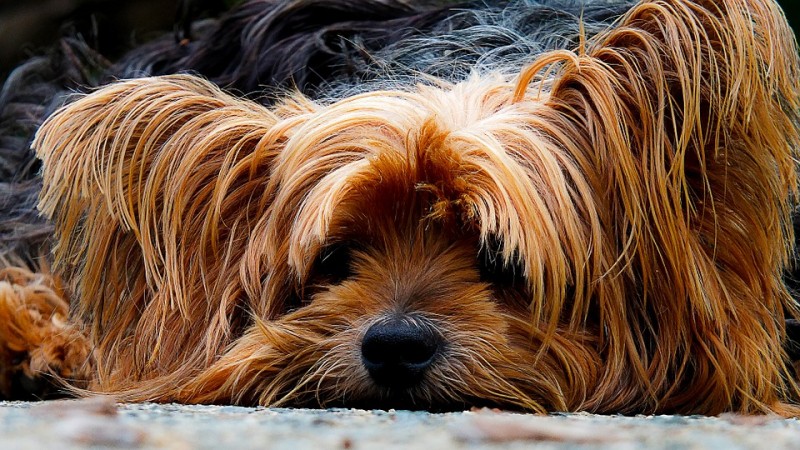 A latest study has found that dogs like a particular genre of music...reggae!
Also Read: UFO Spotted: A couple reveals seeing cops and a jet plane following a UFO in California!
Scientists have found that the genre made globally famous by the likes of Bob Marley & the Wailers helps dogs at dog shelters feel more comfortable and less stressed.
Researchers at the Scottish SPCA (Society for the Prevention of Cruelty to Animals), along with the University of Glasgow, carried out the research.
"The research, which took place at the Scottish SPCA centre in Dumbarton, clearly shows that music has an effect on a dog's behaviour," said Amy Bowman, a PhD student, in a Scottish SPCA statement.
"We were keen to explore the effect playing different genres of music had, and it was clear that the physiological and behavioural changes observed were maintained during the trial when the dogs were exposed to a variety of music."
The stress levels of these dogs was analysed with the help of heart monitors. Different music genres, ranging from classical, to pop, soft rock and reggae, were played to find out the impact on dogs.
They examined the dogs closely while they exposed them to the music.
"Overall, the response to different genres was mixed, highlighting the possibility that like humans, our canine friends have their own individual music preferences," University of Glasgow professor Neil Evans stated in a press release.
"That being said, reggae music and soft rock showed the highest positive changes in behaviour," Evans added.
According to Evans, animal shelters could keep the dogs happier and less stressed by maintaining a healthy environment in the kennels with the help of music, as most of these canines are nervous and scared when they are initially brought to shelters.
"We want dogs to have as good an experience as they can in a shelter," Evans said, as reported by The Washington Post.
He even stated that when people think of adopting a pet, they expect it to be interactive and relaxed.
The Scottish SPCA is looking for funding for sound systems with playlists that are liked by canines in their sanctuaries.
"In the future, every centre will be able to offer our four footed friends a canine approved playlist with the view to extending this research to other species in the charity's care," they wrote on their website, Science World Report quoted.
Do check out how this dog is listening to reggae music and chilling: