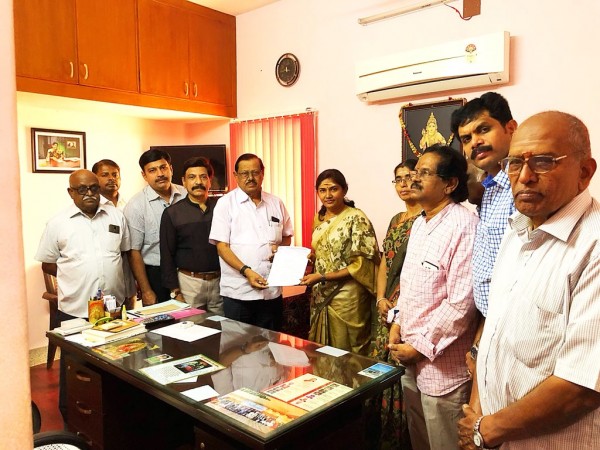 The Indian Medical Association (IMA) has called for a strike against the National Medical Commission (NMC) Bill 2017 tabled by the government in the Lok Sabha on December 30, and awaits discussion in the Rajya Sabha.
The NMC Bill proposes some of the major changes in the Indian medical education sector, including replacement of the supreme medical regulatory body, the Medical Council of India (MCI), with the NMC. This has been strongly objected by the IMA.
Also Read: IMA doctors' strike on January 2 against NMC Bill to affect medical services
Speaking to International Business Times India, IMA National President Dr Ravi Wankhedkar and Secretary Dr RN Tandon claimed the government was trying to manipulate the MCI with the NMC Bill.
Wankhedkar said: "Private medical colleges at present have a quota of 15 percent called the NRI quota, where the government has not fixed a fee. Otherwise the government has fixed the fee of 85 percent of seats in private medical colleges.
"Under NMC, 60 percent of the seats will be open for the private colleges to fix a fee of their choice, which means instead of 15 percent students, now 60 percent students will be paying a hefty sum in fee."
Tandon, meanwhile, said: "The government through this Bill, is trying to bring in two categories in medical education — the urban sector and the rural sector.
"The doctors who undergo the bridge course, as proposed by the government, will be treated as half-qualified doctors. These sections of doctors will undergo a course of whatever time as suggested by the government and will be counted under Ayush doctors. They will be further posted into the rural areas."
He added: "The one with an MBBS degree will remain in the urban areas itself, as they would come under 60 percent where they have paid a hefty sum of money for their education."
'Registers for 2 categories'
Tandon also said: "The NMC proposes two registers — one for the urban and the other for the ones who have undertaken the bridge course. This act of practising modern medicine without having an MBBS degree is not allowed by present MCI act."
He added: "The current MCI Act has a clear clause which states that anyone seeking registration with MCI has to have an MBBS degree at minimum. Through this Bill, the government is creating problems for education, for the doctors...."
Tandon also said: "The current MCI is a democratically elected body where we have nearly 80 percent elected members and 20 percent nominated by the government.
"The NMC Bill will affect the medical profession as almost 80 percent members in the medical body will be nominated by the government, and only 10-20 percent will be the elected members. The section of elected members in NMC will have no authority in advisory or taking action."
Condemning the NMC Bill of 2017 Tandon also said: "This is basically not the National Medical Commission but a local medical commission."