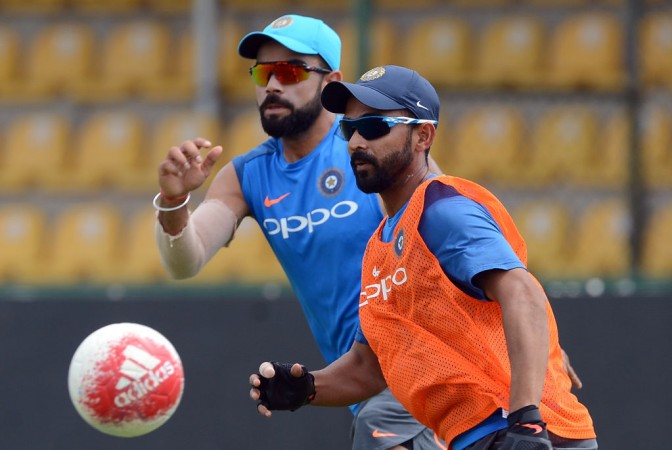 Indian captain Virat Kohli said the decision to drop vice-captain Ajinkya Rahane and include limited-over specialist Rohit Sharma in the playing XI for the recently-concluded first Test against South Africa in Cape Town was taken keeping in mind the "current form" of the two batsmen.
Also read: Yusuf Pathan second Indian cricketer to fail dope test
India made a couple of changes to playing XI that featured against Sri Lanka last year. While the decision to include death over specialist Jasprit Bumrah was welcomed by the cricket fraternity, Rahane's exclusion, given his overseas performances over the years, raised eyebrows.
India miss Rahane's experience
Eventually, India seemed to miss Rahane's experience in the middle order as South Africa clinched a 72-run win inside four days as Kohli's men let themselves "down with the bat". Notably, the vice-captain has hit 1817 runs on the road in 24 matches at an average of 53.44.
However, Rahane struggled to get going in India's 1-0 win over Sri Lanka in the three-Test series last year. From five innings, the 29-year-old managed only 17 runs against a below-par attack.
"Well, we decided to go on current form. Rohit has scored runs in the last three Test matches that he has played, and he was batting well," Kohli said at the post-match press conference on Monday, January 8.
He added: "We did that similar thing in the past and Shikhar [Dhawan] as well. Look, these things can always be looked at in hindsight - thinking what if or what if not. But we decided to go with this combination and current form was definitely the criterion."
On the other hand, Rohit had scored a century in the second Test against Sri Lanka in November, which was also in over a year. The Mumbai batsman hit a couple more half-centuries in the third Test and went on to hit this third double century in the ODI series that followed.
Questions over Dhawan remain as Kohli rues lack of big partnership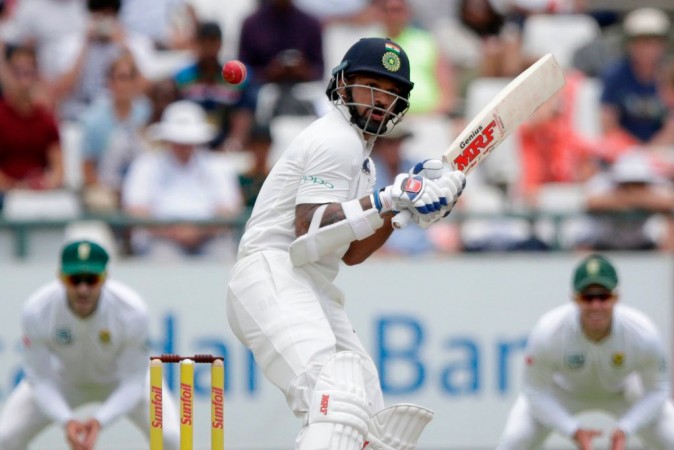 Meanwhile, Kohli also lamented the lack of support from the batsmen in the team, citing the absence of "one big partnership". While the bowlers managed to get South Africa out twice, India's top-order crumbled in both the innings and put too much pressure on the lower-middle order.
Dhawan also failed to repay the faith the team management showed in him by not showing the willingness to grind it out in tough conditions. The aggressive left-handed opener threw his wicket away after playing a rash shot against Dale Steyn in the first innings.
With KL Rahul, who is known for his compact style, waiting in the wings, Dhawan needs to score big and do it quick to retain his place in the side.
"I think, we let ourselves down with the bat, that's for sure. Losing wickets in bunches never helps winning Tests or to consolidate your position," Kohli said.
He added: "We wanted one big partnership to get the job done which we failed to do and again we lost four wickets in four overs. If you do that it is very tough for you to come back and win Test matches from there. We needed to bat better than what we did."