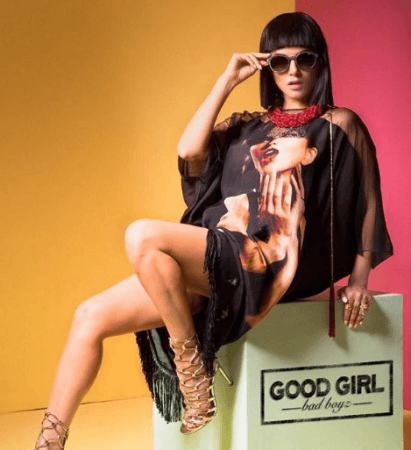 Sunny Leone is not just an actress but a businesswoman as well. After she launched a perfume line named Lust, a mobile game app and much more, she is now set to launch her own fashion line.
Looks like the lady is inspired by Sonam Kapoor and Anushka Sharma.
Sunny Leone in an exclusive interview told Mid-day: "My target audience comprises those in their late teens. However, the clothes are suitable for anyone above that age."
The report further says that the tagline of the brand - Good girls bad boys - was Sunny's idea as she thinks it will "connect with the youth".
Now, what's the surprise? Well, Husband Daniel Weber revealed that all of the eight designs that comprise the collection feature Leone's face. "We saw a bunch of things that [designer] Archana Kochhar was working on, and loved them. We wanted Sunny's clothing line to have her face on it. But, we wanted it to be subtle. We've blended it with quirky prints. We prefer to do everything on our own - from manufacturing to designing. Depending on the response, we could either sell [the brand] or expand it."
Leone said: "I started my own company at 18. I am not okay with anyone messing with my money or time. I approve everything and am constantly working on the creative aspect. My team hates me because I nitpick and change things. But, I like products to be perfect — from the logo to the packaging."
On the professional front, Sunny Leone will be seen next in Tera Intezaar also starring Arbaaz Khan. It will hit the screens on November 24.