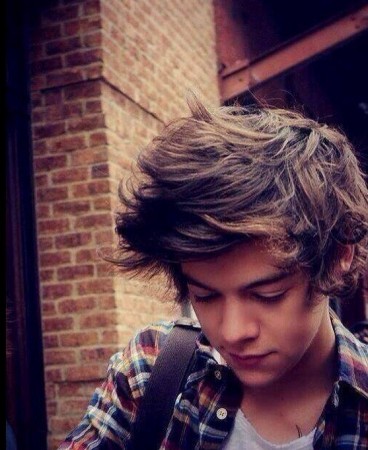 Fans have been left wondering who One Direction member Harry Styles is actually dating, since rumors of him seeing both Miley Cyrus and Taylor Swift have been making the rounds.
The love life of a celebrity can get very confusing and Styles is no exception. The One Direction singer created heat waves with his chocolate boy looks and amazing vocals. It wasn't long before he broke a million girls' hearts by revealing he was dating country singer Swift. The two become the apple of the public's eye, only to call it quits a few months later.
However, recent reports had it that the two were looking to rekindle their romance and that Styles is looking forward to spending maximum time with Swift during Christmas and the New Year. According to a Celebrity Fix report, Styles wasn't really over Swift even after their breakup and is desperate to patch things up with her.
Amidst these rumors, it is now being said that Styles now has his eyes on Cyrus and has been sending her flirtatious messages, ever since he dressed up as the "Wrecking Ball" singer for a Halloween party earlier this month. The whole messaging extravaganza began after Styles texted Cyrus to ensure she hadn't taken offence of his Halloween costume. Cyrus confirmed she hadn't and the two have been chatting ever since, revealed a Capital FM report.
"It's no secret in Harry's circle that he's pretty obsessed with Miley. It started when she cheekily pinched his bum at the VMA awards. Afterwards he made a few jokey comments about her on TV and then dressed up as her for Halloween," stated the source. "So he decided to message her to make sure she wasn't offended by any of his remarks or actions. She wasn't, and they've been texting since," continued the source.
However, fans are not making anything of the rumour as this is probably the fifth guy Cyrus has been linked with, post her breakup with former fiance Liam Hemsworth. When the couple first announced their split, it was rumoured that Cyrus was already seeing Rolling Stone photographer Theo Wenner. Earlier this month, is was reported that Cyrus has hooked up with Good Charlotte's Benji Madden, after the two were found getting cozy with each other at a bar.
Styles is not Mr.Goody-two-shoes himself and is fast becoming the "Prince of Link-ups." In the last three months, he's been linked to quite a few leading ladies, including "It Girl" model Cara Delevingne and a mysterious girl who he's known for some time, according to Daily Mail.