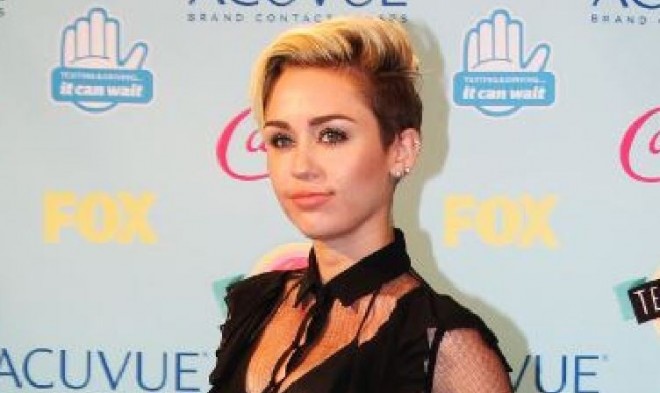 Rumour has it that Miley Cyrus was dating "new friend" Theo Wenner way before she broke up with Liam Hemsworth, shedding more light on the star pair's troubled relationship.
Despite the intense speculation on why Cyrus and Hemsworth called it quits, neither made an official announcement to explain the reason. The rumours include Hemsworth not being able to handle Cyrus' "Wrecking Ball" success, him cheating on her, the two spending too much time apart and Cyrus wanting to concentrate on her career.
Now a new rumour has started making its rounds, suggesting Cyrus may have been the reason for the breakup. According to a Huffington Post report, the former Disney star was dating "new friend" Wenner, much before she broke up with Hemsworth.
Sources claim that the two have been dating ever since Wenner photographed Cyrus nude for Rolling Stones magazine in the summer this year. If this is true, either Cyrus and Hemsworth had split much before they officially announced parting ways or the breakup happened when Hemsworth found out about the relationship. Critics speculate it's the former because the "Last Song" stars were last spotted together on 9 August at the premiere of Hemsworth's film "Paranoia."
Reports of Cyrus' new love affair first surfaced 5 October, when the "Wrecking Ball" singer hosted "Saturday Night Live" and skipped the show's after-party to meet Wenner, according to Radar Online. In fact, a source confirmed to the tabloid that the two have been dating.
"She's definitely dating him. Miley talks about how hot Theo is and how nice he's been to her. She's definitely completely in lust with him," said the source.
Despite the confirmation, Cyrus continues to maintain that the two are just friends, according to an E!News report. The website stated that the two are "not romantically involved" and are just "new friends."