The Indian players are in good mood after having dominated the ODI series against Sri Lanka. India have already clinched the best-of-five series 3-0 after a solid win on Sunday.
The mood in the camp is reflected the way they get along the field, joking with one another when they get some time-off. Some members of the Indian team are quite active on social media, posting pictures of their dinner they had together. This collectiveness is good sign for Indian cricket.
They do not even mind having fun in front of the camera too as was witnessed after the third ODI. Rohit Sharma and Jasprit Bumrah, after their wonderful performance on Sunday, were involved in an informal chat on the ground. Both of them were lying casually on the ground, asking questions to one another about the match.
Rohit started asking questions to Bumrah about the match, and other things related to Indian cricket. But, Rohit just wanted to have fun and asked an interesting question to the pacer – 'So, who is your favourite actress?'
Rohit started to laugh as soon as he asked him this question, knowing that he had thrown a googly, but Bumrah looked calm and composed, but did not reveal the name of his favourite actress in front of the camera.
Bumrah, smilingly said, "I don't know how this question (favourite actress) is relevant to the game but let me ask you a few questions about your innings."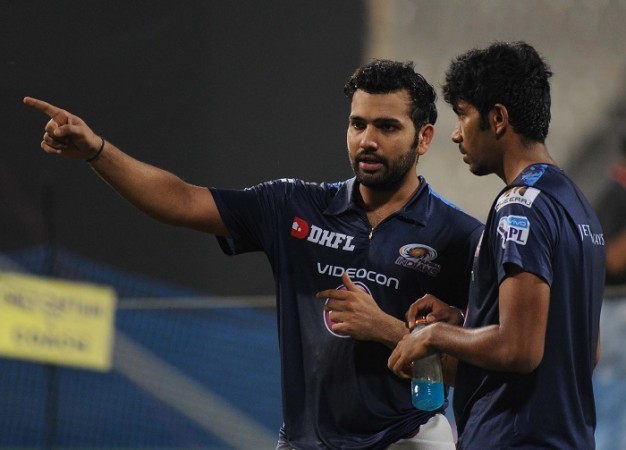 The pacer asked Rohit about his ton, and the batsman concluded the interview with his answer.
Although Bumrah negated the question quite well, it would be interesting to know who is his favourite actress. The pacer might not have talked about his favourite on camera, but his team mates must know about it, hence the cheeky question by Rohit.
Rohit and Bumrah were the heroes of the third ODI with a ton and five-wicket haul in the third ODI respectively. India will take on Sri Lanka in the fourth ODI.