Arsenal embarrassed their fans yet again with another awful performance against a top six club in the English Premier League, showing just how far off a title challenge they are at the moment.
While Arsene Wenger continues to latch onto the Arsenal manager's job, despite sign after sign that his time has passed, the club that once went unbeaten for an entire Premier League season, under the same manager it must be said, have become somewhat of a laughing stock.
The one way that Arsenal will try and move on from the abject 4-0 defeat to Liverpool will be by signing, or at least attempting to sign, players before the summer transfer window closes on Thursday.
Wenger loves a late deal and, no doubt, he will feel signing a couple of big-name players will appease the fans and make them forget about the umpteenth ridiculously-bad show by his players.
Thomas Lemar continues to be linked with a move to Arsenal, while there is also a chance of Jean Michael Seri switching clubs in the last few days of what has been another exhausting transfer window.
Arsenal will be forced to make a few moves if they end up selling a couple of their established stars, with Alexis Sanchez angling for a transfer to Manchester City, while Alex Oxlade-Chamberlain has reportedly told the club he wants to leave North London.
The problem that Wenger might find while trying to bring in some talent is convincing them that signing for Arsenal will mean furthering their career.
Take Lemar for instance: Does he want to sign for Arsenal, where he will play in a team with no confidence, no winning mentality and won't even be a part of the Champions League? Or is it better to stick with Monaco, even shorn of most of their stars from last season, and give it another go in the UCL and try and compete against PSG in Ligue 1?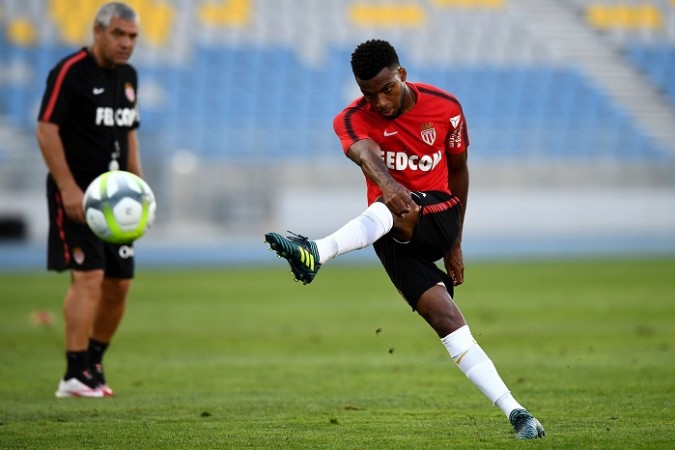 Money, of course, will play a big part, but if Manchester United and Liverpool are interested, as the latest reports suggest they are, then, surely, Lemar would prefer joining one of those two clubs than signing for the car crash of a club that Arsenal are right now.
So bad is Arsenal's situation at the moment that even their record goalscorer could no longer make excuses for them.
"It was unwatchable, at one point I wanted to leave," Thierry Henry, speaking after the 4-0 defeat to Liverpool, said on Sky Sports. "I don't relate to the team and I don't think a lot of the fans do.
"That is a problem. The word I have used for a long time is comfort. Everything is comfortable at Arsenal.
"Everyone can stay, you don't try to find out the player you can be, it's ok to play well, and if you're not playing well there's not the pressure you should have at a big club.
"You are not even competing. It's on them to change it, but everything is nice and it cannot be like that."
So, if you are a player who likes comfort and doesn't feel the need to win things, Arsenal is your club. If you actually want to win stuff and be held responsible for the ridiculous amounts of money given to you, though, then you might want to look elsewhere, as Sanchez and Oxlade-Chamberlain are doing.
"Why would he (Sanchez) stay after watching this?," Henry rightly added. "After this type of performance? That is why they (Sanchez, Oxlade-Chamberlain, Mesut Ozil, who have less than a year remaining on their deals) are not renewing their contracts.
"There is something wrong with Arsenal at the minute."
Unless Wenger suddenly turns into a different manager or finds a time machine and becomes the trend-setter he was 20 years ago, Arsenal are going to have trouble convincing any quality player to sign and the fans are going to have to sit through another difficult season.