Manchester City were desperate to sign Arsenal star Alexis Sanchez in the summer transfer window, but the deal could not materialise with the Gunners failing to sign his replacement on deadline day. Now, the deal has just become even more complicated for Manchester City as Real Madrid have shown some huge interest in signing the Chilean international in January.
With Sanchez in the final year of his contract, and the Chilean having not signed a new contract, one is aware that his time with Arsenal is limited. Manchester City and Real Madrid are aware of the fact, hence the interest.
As per Don Balon, signing Sanchez seems to be their number one priority. Talks have already started as well to land Arsenal's best player.
Real Madrid are one of those big clubs, who often land their target they are looking to sign. Players find it difficult to ignore big clubs like Real as they consider being among the elite teams in Europe, battling for titles on various fronts.
Reports suggest Real Madrid president Florentino Perez, in particular, is very interested in signing the Arsenal star.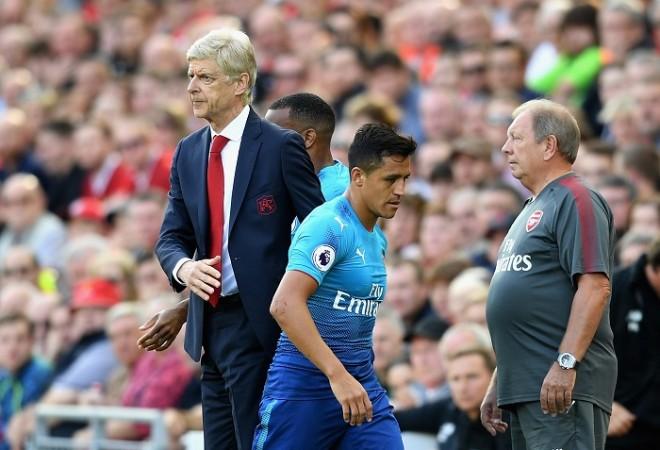 Arsenal, if given an option, would like to sell Sanchez to Real rather than their direct rivals Manchester City. An interesting battle is shaping up between Real and Manchester. But, Sanchez will also fancy his reunion with Manchester City manager, Pep Guardiola, who was his manager at Barcleona.
If Arsenal want to make some money from the deal, the Gunners will have to sell him in the January transfer window, else lose him for free in the summer.
Irrespective of the team which Sanchez signs for, be it Manchester or Real, that particular club will be pleased to land such a player, who can change the complexion of the game single-handedly. He has all the ingredients to shine for both the clubs as he has the experience of playing in the La Liga in the past, and Premier League is his current home.
Will Sanchez sign for Real Madrid or Manchester City? Please let us know in the comments section.