Stan Lee, the man responsible for creating most of Marvel's line-up of superheroes, passed away in Los Angeles, California, on Monday. The exact cause of death is yet to be confirmed, but the 95-year-old was known to have suffered several illnesses over the last few months, including pneumonia. His wife of 69 years, Joan Lee, had passed away last year.
Lee has been credited with the creation of many of Marvel's loved characters, but his vision extended beyond coming up with new heroes and giving them strange superpowers. Marvel's way of intertwining complex storylines and infusing them with very real human emotions and writing in compelling character arcs is what has made Lee, according to the Guardian, "the greatest storyteller in history".
Lee can be credited with taking comic book stories from a predominantly child-oriented storytelling style to reaching out to young adults.
In the 1960s when Marvel started growing as a brand, comics written by Lee was seen taking on adult issues more than any other comics at the time, this includes rivals DC.
Stemming from what he calls the Cold War Culture, comic books were seen as major influencers in the way youngsters in the US and the western world. All kinds of charges were levied on them, some even going so far as to call them corrupting influences, according to a paper titled "With Great Power Comes Great Responsibility": Cold War Culture and the Birth of Marvel Comics by the Journal of Popular Culture.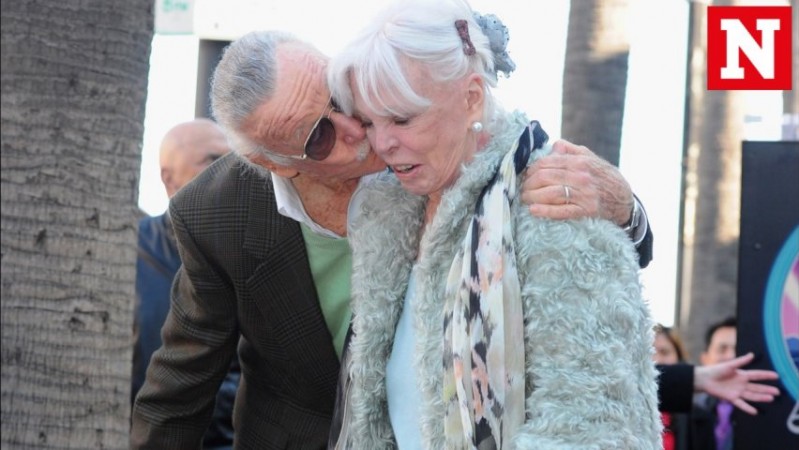 Taking on politics, the "Red Scare" and presenting anti-heroes as protagonists in their comics, Lee and his team moved the comic world forward. Till then comic heroes were handsome, athletic demigods, but from the very beginning, Marvel used characters that not only appeared unconventional but were also realistic and sometimes damaged individuals.
The Fantastic Four, for example, had heroes that were ugly, dangerous, and monstrous. The Incredible Hulk introduced a whole different twist on the Jekyll/Hyde plot, making the Hulk the central character.
This is one of the reasons why Marvel was loved by the college-going groups of readers, says comic historian Sean Howe in his book "Marvel Comics, The untold story".
Among Lee's creations, alongside Jack Kirby and Steve Ditko, include the Fantastic Four, Spider-Man, Hulk, Captain America, X-Men, Daredevil, Iron Man, Black Panther, the Inhumans, Doctor Strange, Ant-Man and the Wasp, Thor, Punisher, Hawkeye, Silver Surfer, Adam Warlock, Guardians of the Galaxy, Captain Marvel, and several others. Lee has been credited with developing over 360 characters throughout his long career.
As one of the creators and minds behind the Avengers and the various Marvel universes, Stan Lee makes cameos in almost every one of the films that bring his characters to the big screen. He can be seen in every X-Men film made till date, every Marvel Cinematic Universe (MCU) film so far, and in animations, he makes a quick appearance in several Spiderman animated features as well.
His role in the second instalment of the Guardians of the Galaxy film speaking with Uatu and the watchers had fuelled speculations that Lee actually plays a watcher — a group of sentient extraterrestrials whose only function is to watch, record, and observe the passing of time. That could explain why Lee is always in the middle of the action, throughout many universes, and through multiple timelines.
"He felt an obligation to his fans to keep creating," his daughter JC Lee said in a statement to Reuters. "He loved his life and he loved what he did for a living. His family loved him and his fans loved him. He was irreplaceable."
Stan Lee was born Stanley Martin Lieber on Manhattan's Upper West Side in 1922 and according to a report by the Guardian, his childhood was marred by the Great Depression. In his autobiography "Excelsior!" he spoke of his father's and his struggle to find and keep a steady job through trying times.
"It's a feeling that the most important thing for a man to do is to have work to do, to be busy, to be needed," he wrote.
Lee had been a writer since 17 years of age and quickly rising the ranks, he became the editor-in-chief of a comic book publication he worked for by the time he just turned 19, notes the report. Writing the usual superhero fare till the late 1950s, he realised that it was getting weary.
While there are conflicting stories as to how the first Marvel superhero team—The Fantastic Four—came to be, what came out of it was that Lee and Kirby had just launched a whole new league for heroes and their foes. Speaking of the F4, Lee wrote in 1974 that, "... it would be a team such as comicdom had never known ... they'd be fallible and feisty and, most important of all, inside their colourful, costumed booties they'd still have feet of clay."
"The rest," he wrote, "is history."