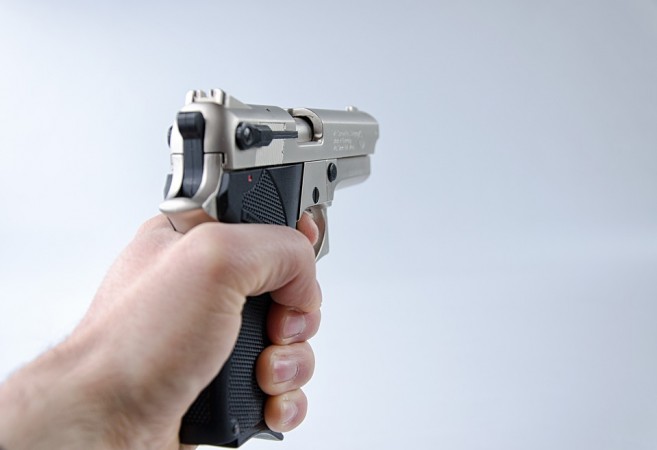 An Indian-origin policeman was shot dead in California while he was working at a traffic stop on December 25. Ronil Singh, 33, is survived by his wife Anamika and their five-month-old son.
Singh had radioed to the control centre saying that shots were fired. Multiple officers responded immediately and found him lying on the side of a road.
"Moments later, he called out 'shots fired' over the radio. Multiple officers responded and found that Singh had been shot," Stanislaus County Sheriff's Department was quoted as saying by IANS.
Singh was rushed to a hospital where he succumbed to his injuries.
Talking about the suspect, the Sheriff's Department said that he had fled the scene of the crime in a grey Dodge Ram pickup. He was earlier seen buy a 12-pack beer and a pack of cigarettes at a convenience store, according to CCTV footage obtained.
The California Highway Patrol said, "Suspect is considered armed and dangerous and may be in possession of a firearm."
The California Capitol had their flag at half-mast in order to honour Singh on December 26. California Governor Jerry Brown also extended his condolences to Singh's family.
"On behalf of all Californians, I extend our condolences to Corporal Singh's wife, young son, loved ones and colleagues. Our hearts are with the entire community of Newman and law enforcement officers who risk their lives to protect and serve the people of California," Brown added.