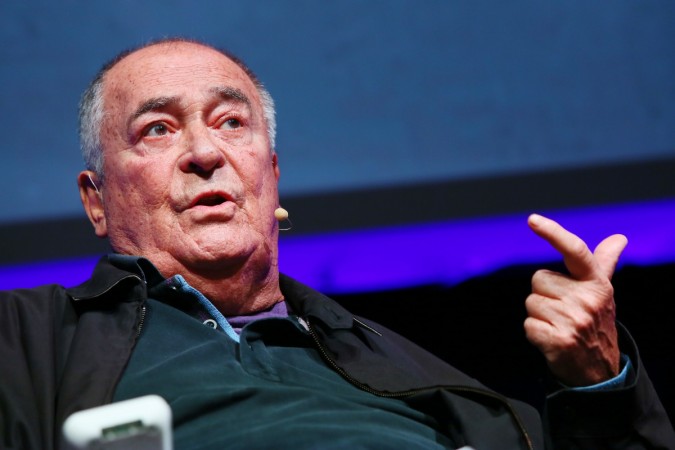 Bernardo Bertolucci, the director best known for his subversive and rather controversial style of film-making, has died due to complications arising from his long battle with cancer. He is survived by his wife of 40 years, Clare Peploe. He was also wheelchair-bound for the better part of a decade after an unsuccessful surgery on a herniated disc in 2003.
Bertolucci was best known as the multi-award-winning director of films like the Last Emperor, Last Tango in Paris, The Last Emperor, Before the Revolution, The Conformist, and The Dreamers. He had a rather radicalised, left-wing, eroticised communist view of life that was quite evident in his work.
His work in film-making started in the early 1960s, reports the Guardian. Bertolucci was well known as one of the torchbearers of what is now known as the Italian new wave cinema. His contemporaries and peers include Antonioni, Fellini, and Pasolini.
He is, however, among the very few to find success in large-scale, if not in mainstream Hollywood productions. The Last Emperor, which Bertolucci directed is a prime example of this transition. The film went on to win nine Oscars, including two golden statues for best picture and best director.
Born in Parma in 1940, Bertolucci's father was a poet and teacher, and he was raised in an atmosphere of literature and arts, reports Guardian.
His father Attilio was friends with novelist and poet Pier-Paolo Pasolini and he hired the then 20-year-old Bernado as his assistant on Accattone—Pasolini's 1961 debut feature. This was to become Bertolucci's big break, notes the report. With Pasolini's recommendations, Bertolucci was hired as a scriptwriter for La Commare Secca (The Skinny Gossip/The Grim Reaper), it went on to become Bertolucci's debut as a director in 1962.
His most well-known and award-grabbing films of all time—The Last Emperor, was Bertolucci's magnum opus. The film was backed by British producer Jeremy Thomas and the crew was able to gain an almost unprecedented access to film inside Beijing's Forbidden City and the result was a spectacular film that was also a masterpiece in cinema.
Having pulled off a rather grand success, Bertolucci is reported to have remained with Thomas, and the two collaborated in a few more critically acclaimed films like The Sheltering Sky, Stealing Beauty and The Dreamers—a return for Bertolucci to radical political messages and heady erotic overtones.
Bertolucci's final completed film was Me and You, based on a novel by Niccolò Ammaniti.
Bertolucci's life was not without controversy, among the most recent was the revelation that both he and Marlon Brando might not have taken actress Maria Schneider's full consent before filming the infamous "butter scene" in the Last Tango in Paris.
A three-year-old video surfaced in 2016 where Bertolucci said in an interview in which he admitted to not giving Schneider the full details of the scene he was about to shoot.