Canadian Prime Minister Justin Trudeau drew flak from all quarters after his 'botched' visit to India involved paying Rs 12 lakh for a meal to Indian-Canadian star chef Vikram Vij.
Trudeau was slammed by Canadian Conservative Party for spending nearly $1.5 million during his official trip to India. He was also accused of worsening the bilateral ties between Canada and India, reports ANI.
Trudeau was in India around mid-February for a nine-day visit with a delegation of ministers, parliamentarians, and other dignitaries.
He was on the receiving end by the opposition party in Canada after he paid $17,044 USD (around Rs 12 lakh) to Vij for preparing a meal during his meeting in New Delhi.
However, according to a Global News Canada report, Global Affairs Canada spokesperson Elizabeth Reid released a statement and said, "Where appropriate, it is accepted practice for Canadian missions to invite chefs from Canada to showcase Canadian food products and cuisine. Mr. Vij's involvement will contribute to make the event a memorable celebration of the Canada-India friendship."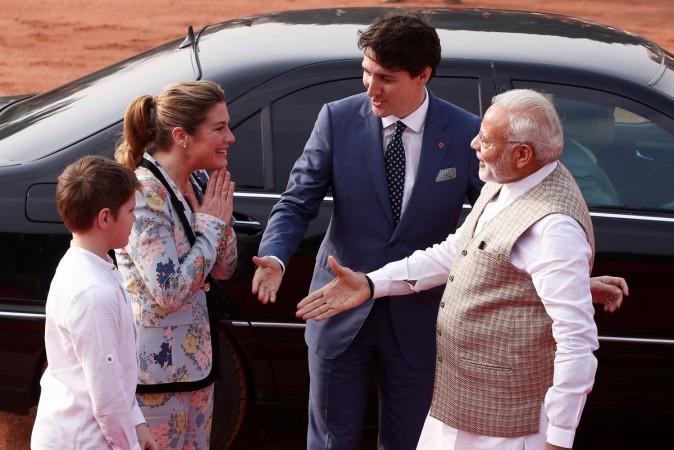 Vikram Vij: All you need to know
Vikram Vij is an Indian-born Canadian chef, cookbook author, and a TV personality
He was born in December 1964 at Amritsar in Punjab.
He owns the restaurants named Vij's Restaurant and Rangoli Restaurant in Vancouver, British Columbia
Vij studied hotel management in Salzburg, Austria and also received his chef's training.
He worked under renowned Canadian chef John Bishop in Vancouver between the years 1992 to 1994.
One of Vij's restaurants was featured at the James Beard Annual Gala Awards 1998 in New York City

A popular television personality, Vij was also a guest judge on Top Chef Canada in 2011.
He is known for hosting the world's first ever live-streamed cook-along called Cook Live With Vikram Vij.
The New York Times called Vij's Restaurant as "easily among the finest Indian restaurants in the world" in 2002.