Mizo National Front's Pu Zoramthanga could very well be the next chief minister of Mizoram after the party emerged as the single majority party in the 2018 Assembly election with 26 constituencies under its belt.
The 84-year-old has served as the chief minister of the north-eastern state for 10 years from 1998 to 2008 before being dethroned by Congress.
The face and leader of the Mizo National Front, Zoramthanga, had joined the party when it was first formed in 1966 as an underground party. Zoramthanga went on to play a key role in the secession movement of Mizo National Front.
Zoramthanga also joined the Mizoram legislative Assembly as Minister of Finance and Education in 1987.
Earlier, Zoramthanga was quoted as saying by India Today that he was completely against the BJP's ideologies, especially Hindutva.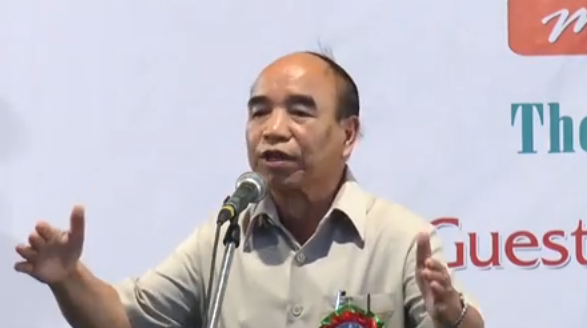 "There is also no chance of a post-poll alliance between the MNF and the BJP or a coalition in the event of a hung assembly. The MNF is for protecting Christianity, but will never condone Hindutva," MNF senior vice-president Tawnluia added.