Nadia Murad, the Nobel Peace Laureate had served as a Yazidi sex slave for the ISIS for two years before she escaped to Mosul where a Muslim family helped her escape the ISIS with fake identification.
Murad is jointly accepting the Nobel peace Prize with Denis Mukwege, a Congolese gynaecologist who treated thousands of women subjected to brutality by the ISIS.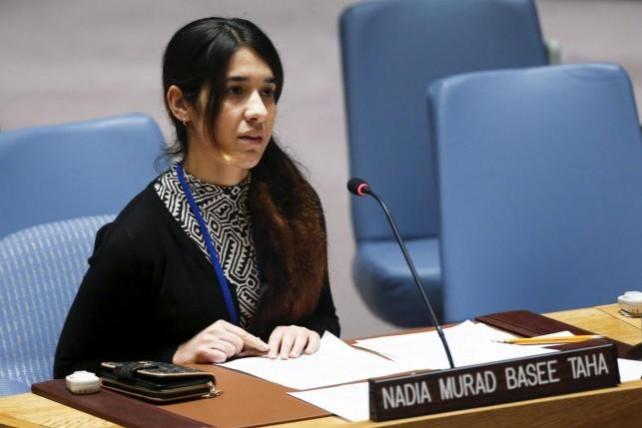 Nadia, along with her mother and siblings were kidnapped by the ISIS in 2014 in Kocho in Iraqi Kurdistan.
She was then separated from her family and was subjected to gang-rape, being beaten up and she was also forced to renounce her faith – Yazidi, according to reports.
Her mother and her six out of her nine brothers and stepbrothers were executed while she, like other unmarried women, were taken as sex slaves by the ISIS, reports CNN.
"Nearly 6,500 women and children from the Yazidi were abducted and about 5,000 people from the community were killed during that day. For eight months, they separated us from our mothers and our sisters and our brothers, and some of them were killed and others disappeared," Murad told CNN.
Nadia Murad was taken when she was still in school. She had hoped to become a history teacher or a make-up artist.