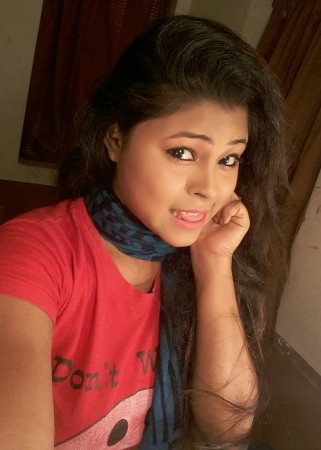 Bengali television actress Moumita Saha was found hanging from the ceiling of her south Kolkata apartment on March 9.
The police assume that it is a case of suicide. A final note, apparently written by the 23-year-old actress, says that she was disillusioned after failing to make it big in the film industry. She also apologized to her parents for taking the extreme step.
The actress' body was found after police broke open the door following neighbors' complained that she didn't answer calls. "The house owner informed us today after the door of the flat was not opened since last afternoon," the police officials were quoted as saying by NDTV.
Saha's demise has uncanny similarities with Pratyusha Banerjee's death. Banerjee was found hanging in her Mumbai apartment in April 2011. Banerjee shot to fame with her role as 'Anandi' in the Hindi television show Balika Vadhu.
Who was Moumita Saha?
Moumita was seen in the Bengali serial Swapno Udan. Her co-stars and friends from the industry were shocked to hear the news. "It is a shocking news to me. No matter what a life should not end like this. It's very sad," said her co-actor Rahul Banerjee.
Another co-actress Koel Sanchari took to Facebook to express her shock. She wrote: I shared makeup room with you during the time I was associated with Swapno Udan. I am remembering you now constantly. Though we did not spend much time together, I never thought our friendship would be this short. Our last conversation was about this Holi picture. You wanted to come to my home, but I asked you to come some other day as I was having exams. But I can't believe you would go away so far. RIP Moumita." [loosely translated from Bengali]
Moumita hails from Hooghly in Bandel district of West Bengal and was staying in a rented a flat in Kolkata's Regent Park area.
Her last Facebook post suggests that she was under depression. It loosely translates to "Things that held me back won't ask me to come home"
According to bengali.news18.com, Saha's mother came to visit her Friday, just before she ended her life.
Saha has been trying to get a major break in films for the last two years and was reportedly under pressure from her family as well. However, her parents have not yet revealed anything, the website stated.