The Pentagon has confirmed that Mohammed Haydar Zammar, who is said to have links with the 9/11 New York attacks, was captured in Syria by the US-backed Syrian Democratic Forces (SDF). It is not known if Zammar was in Syria fighting for the Islamic State of Iraq and Syria (ISIS).
A commander of the SDF said that Zammar was in custody and was being interrogated. The Pentagon also spoke on the matter and said that it was working closely with SDF and was trying to obtain more details.
"We can confirm that Mohammad Haydar Zammar, a Syrian-born German national, was captured more than a month ago by SDF (Syrian Democratic Forces) partners as part of their ongoing operations to defeat ISIS inside Syria," Reuters quoted Pentagon spokesman Eric Pahon as saying.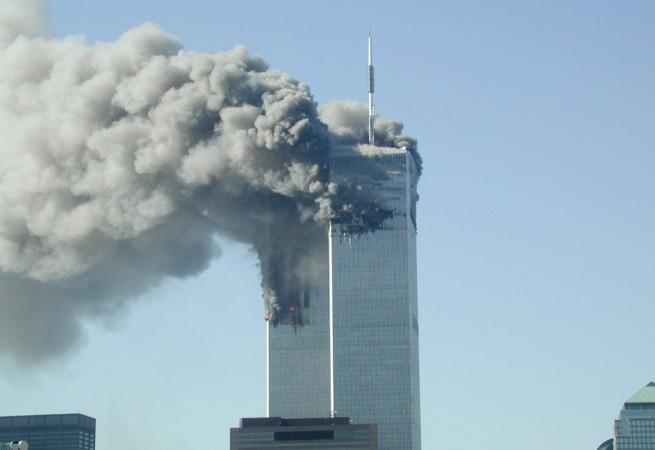 He also said that Zammar's arrest was "a strong reminder of the threat posed by ISIS and its network of foreign terrorist fighters."
BREAKING; one of my informers just told me that the mentor of the #9/11 Hamburg cell and Osama bin Laden-contact, Mohammed Haydar Zammar, is caught alive by Kurdish #YPG. pic.twitter.com/0nY1cppygD

— Jolande vander Graaf (@JolandevdGraaf) April 17, 2018
Who is Mohammed Haydar Zammar?
Zammar was reportedly born in Syria, but is a German national and once lived in Hamburg.
He is said to be in his mid-fifties.
According to the 9/11 commission report, he was "a well-known figure in the Muslim community (and to German and U.S. intelligence agencies by the late 1990s)."
The report also describes him as an "outspoken, flamboyant Islamist."
He has also fought in Afghanistan and "relished any opportunity to extol the virtues of violent jihad."
Zammar is known to have recruited some of the 9/11 acttackers, including hijacker Mohammed Atta. He then convinced the recruits to travel to Afghanistan and attend an al-Qaeda training camp.
After the 9/11 attacks, Zammar reportedly took credit for convincing the recruits to hijack a plane to attack the World Trade Centre in Lower Manhattan.
The German authorities then investigated Zammar and he was detained in Morocco December 2001. He was then handed over to the Syrian Intelligence Agents and was sentenced to 12 years in prison 2007.
However, he walked free 2013 during a prisoner exchange between the Syria government and Ahrar al-Sham, a rebel group, reported the BBC.
His activities since then aren't known yet.
The September 11, 2001 attacks involved four coordinated terrorist attacks by the Islamic terrorist group al-Qaeda in New York City. Four passenger airlines, operated by American Airlines and United Airlines were crashed into the North and South towers, killing about 3,000 people and injuring more than 6,000.