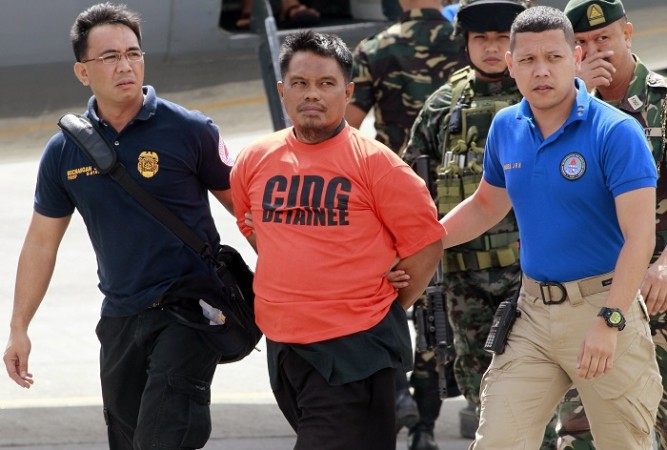 Philippines security forces have detained a little-known but dangerous leader of the violent Muslim rebel faction in the country according to an announcement made by the army spokesman on Monday.
Mohammad Ali Tambako, the founder and leader for the 'Justice for Islamic Movement' was reportedly arrested and detained along with five other associates of the group in the southern city of General Santos late on Sunday, the official said.
The Christian-dominated nation has been struggling for decades in its fight against the Muslim rebels. Although the country has seen a decrease in violence after an agreement was signed with the biggest Muslim faction, the smaller ones keep staging bomb attacks in order to further their cause.
"Tambako was fleeing when he was arrested," the head of the military public affairs office, Lieutenant-Colonel Harold Cabunoc said as reported by Reuters.
"They were on their way to a sea port in General Santos ... armed with hand guns and grenades."
Tambako is known to have studied in Egypt and Cabunoc and claims that his time in those countries made it possible to increase his contacts including foreign militants. He formed the group 'Justice for Islamic Movement' with about 70 armed fighters last year but he is suspected of helping and giving refuge to top Malaysian suspect Zulkifli bin Hir (aka Marven) where he is located.
He reportedly also sheltered Filipino bombing suspect Abdul Basit Usman who was wanted for a long time.
The United States and the Philippines had announced rewards for the capture of both Marwan and Usman although Marwan was reported to have been killed in a January 25 raid by Filipino police anti-terror forces in the south of the country, reports Aljazeera. The FBI said in February citing DNA analysis, that Marwan was the fighter killed.