Sunday's Australian Open had two main highlights – Roger Federer winning his 20 grand slam titles and his emotional speech crediting his wife Mirka Federer. Mirka has been cheering for Roger ever since they started dating.
Federer took home his 20th Grand Slam title on Sunday at the Australian open after defeating Marin Cilic 6-2, 6-7 (5/7), 6-3, 3-6, 6-1. After winning the title, he posed for photos and later, walked over to his wife Mirka, grabbed her hand, while she blew a kiss to him.
He also credited his victory to his supportive partner Mirka and said having a loving partner like her is key to do things which he loves.
"I think by not overplaying, not playing every tournament possible. I enjoy practice, don't mind the travel. Having a great team around me, they make it possible," he said.
"Then, of course, my wife who makes it all possible. Without her support, I wouldn't be playing tennis no more since many years. But we had a very open conversation, if she was happy to do this or not, years ago. I'm happy that she's super supportive, and she's willing to take on a massive workload with the kiddies.
"Same for me, because I wouldn't want to be away from my kids for more than two weeks. This life wouldn't work if she said no."
Here is everything to know about Mirka Federer
Who is Mirka Federer?
Miroslava "Mirka" Federer is a Slovak-born former Swiss tennis player. Though she was born in Slovakia, she represented Switzerland during her career as a professional tennis player. Mirka retired from the game after she suffered a foot injury in 2002.
Mirka's achievement in sports
During her career as a professional tennis player, she competed at the US Open, Wimbledon, the French Open and the Australian Open. She also won four matches out of nine. In March 1997, she won a tournament in Tel Aviv, Israel, and in that same year in June, she won another title in Klosters-Serneus, Switzerland. In January 1999, she won a tournament in Clearwater, United States.
In October 1993, she won a tournament in Langenthal, Switzerland.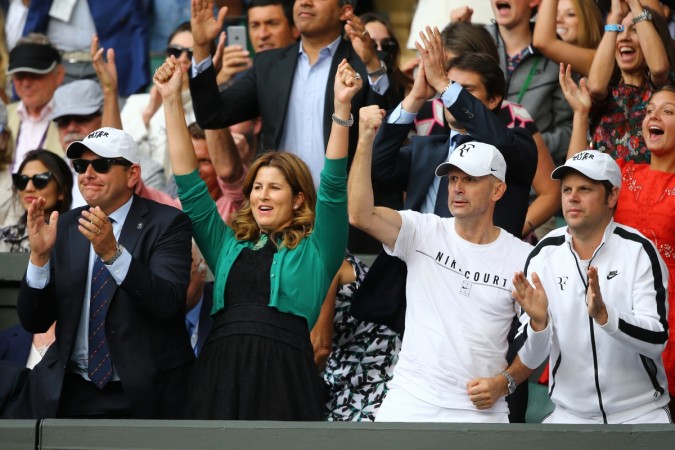 How did Mirka and Roger Federer meet?
Roger met Mirka during the Sydney Olympics in 2000 when they both travelled to Australia for a match.
"We spent two weeks together, that's how we got to know each other and on the last day before we left, we kissed for the first time in Sydney," Roger revealed in 2015.
When did they tie the knot?
Roger and Mirka dated for nine years, before getting married on April 11, 2009, at Wenkenhof Villa in Riehen near Basel, Switzerland. The wedding was a private affair in his hometown with only close friends and family attending it.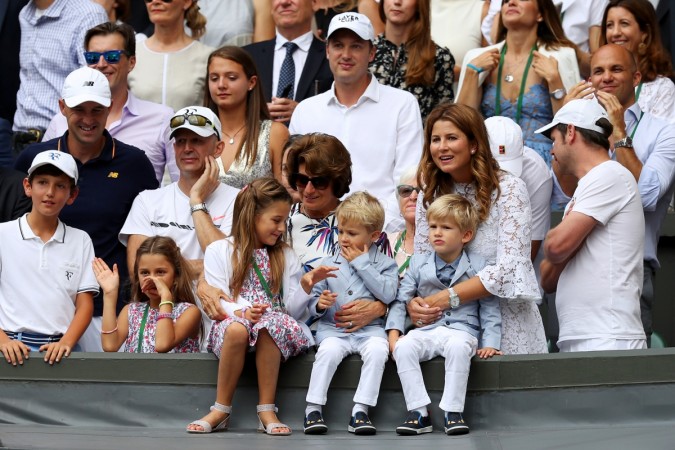 Roger and Mirka's two sets of twins
Mirka's first pregnancy news came out in late 2008, almost six months before their marriage. Nearly, three months after their marriage, Mirka gave birth to identical twin daughters Myla Rose and Charlene Riva in July.
The couple welcomed twin boys Lenny and Leo in 2014.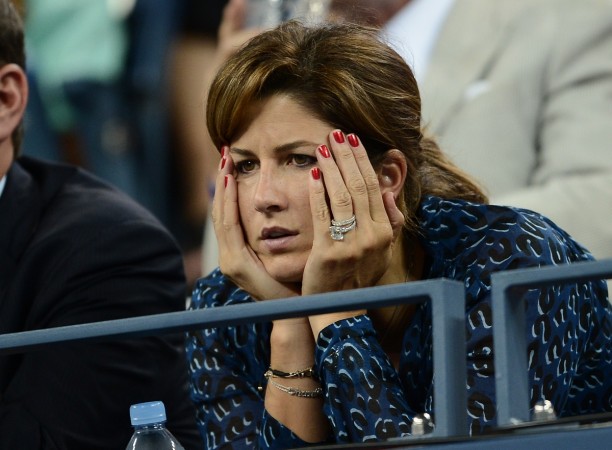 Mirka as Roger's public relation manager
Mirka now works as Roger's public manager and helps him manage his career. She also travels with him, schedules his interviews and takes down notes from his interviews.
"She still plays a huge role and has great input and impact," Paul Annacone, Federer's former co-coach, told the New York Times in 2012. "She understands the big picture extremely well and does a great job in terms of letting us work but also shares invaluable information. This is a tricky balance. She's been there since day one, so she knows very well what it takes and how to get there."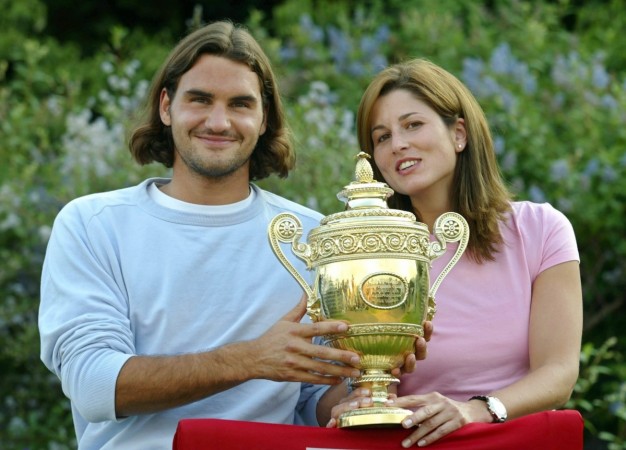 When a formal complained was filed against Mirka for heckling Roger's Swiss opponent Stan Wawrinka
In 2014, Wawrinka complained to the umpire about Mirka's behaviour during a match when she reportedly called him a "cry baby." Wawrinka, who was playing against Roger, said that Mirka is "intolerable." "She did the same at Wimbledon. Each time I'm on her side she yells before every time I serve," he said further.