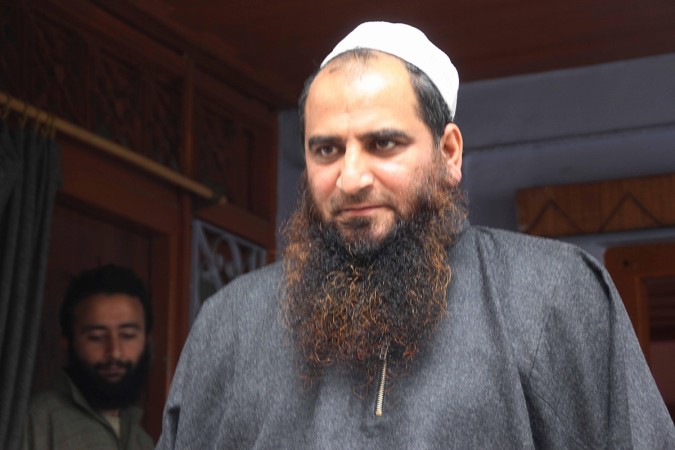 The release of Masrat Alam, the Hurriyat leader, sparked massive debate in the Parliament on Monday as opposition parties lashed out at BJP for freeing the Kashmiri separatist leader on PDP chief Mehbooba Mufti Sayeed's order.
On the orders of Jammu and Kashmir Chief Minister Mufti Mohammad Sayeed, Alam was freed on Saturday from Baramulla District Jail, where he spent four years behind the bars. He is believed to be the key perpetrator of 2008 and 2010 unrest in Kashmir valley in which several died.
The decision, which BJP argued was taken without its consent or consultation, can serve as a threat to the peace and prosperity of Jammu & Kashmir and also the entire nation, which the Narendra Modi-led party is not ready to compromise with.
Who is Masrat Alam?
Alam, 44, is the chairman of the Jammu Kashmir Muslim League (JKML) and the general secretary of All Parties Hurriyat Conference which is headed by Syed Ali Shah Geelani. Alam is considered to be Geelani's confidant and one of his prime successors.
Believed to have worked from behind the curtain in mobilising people for protests, issuing "calendars" for the hartals, and heading young stone-pelters, Alam attracted the attention of the Kashmiri security personnel in between the 2008 uprising and 2010 riots in which at least 112 people had died and over 500 were injured.
During the 2010 unrest, Alam had made several provocative speeches and coined slogans such as "Go India, Go Back" and "Quit Kashmir", while fighting for independent Kashmir. After his presence became quite evident during these two years that the police arrested Alam who was then sentenced to a 10-year jail term.
However, following the orders of the newly-elected CM of J&K Mehbooba Mufti Sayeed, Alam was freed from the Baramulla District Jail on Saturday, after serving just four out of the 10 years in prison.
But how did he even landed into jail, how a science graduate entered into militancy and joined a war against India?
Alam belonged to a well-established middle-class family and was enrolled in Tyndale Biscoe for his schooling. Alam's father died when he was just 10 years old, after which he slong with his mother and sister shifted with his grandparents, according to an earlier Tehelka report.
After completing his graduation from Srinagar's Sri Pratap College in science, Alam joined the political movement in 1987, when he was just 16. He participated in rallies of the Muslim United Front, an alliance of separatist parties that contested the 1987 J&K elections in Indian-controlled Kashmir.
Around early 1990s, Alam entered militancy and joined Hezbollah militant group as a commander, dedicating himself to the fight for freedom of the Indian-occupied Kashmir. His dedication reflects upon the condition his family is living in.
Alam's family, which was once one of the several affluent families in the valley, is now very poor and stays in Alam's old home in Zainadar Mohalla and faces constant raids by police. All their garment shops have shut down.
But, what concerns the citizens of the country is why BJP is worried about his release. It may be because of Alam's selfless dedication to freeing Kashmir from India and that his dedication can prove harmful to the nation, fighting against militancy in India.
This fear of the ruling party should be taken sincerely if what an officer of the Counter Insurgency Cell of Kashmir Police said four years ago stands true even today.
"As soon as Alam is released, he starts from where he had left off. I haven't seen a separatist leader so completely obsessed as he is," the officer who preferred anonymity had said.