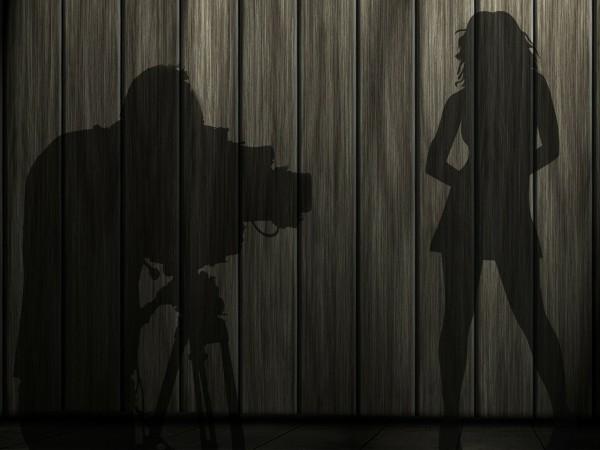 Oh, what a life stewardesses have! Visiting different countries, meeting new people, dressing to perfection and what not! But for Laura Birbeck, it was a considerably tiring job. So, she decided to give up the job to face the camera and bring forward her naughty side in skimpy clothes online under the name of Laura Laine.
The 27-year-old decided to enter the world of internet as a porn star and her former colleague doesn't seem to be surprised by her decision.
As per a Daily Mail report, Laura was a beautiful stewardess with British Airways. She was a part of the airlines for two years but called it quits after she felt that the constant traveling was tiring. She quit her job in February to make a debut on Studio 66 TV, a Babestation-style live strip show.
The Worcester-based 20 something, who now lives in west London, also strips for another website called My FreeCams.com. The site serves as a platform for amateurs women filming themselves at home and paid via tips or virtual tokens, the site reported.
A former colleague of Laura does not seem surprised by her decision. "I'm not surprised that she's gone into this line of work because it's what she's always been interested in doing. We were working together last year and she told me that she took a web camera and laptop with her on every flight," her former co-worker told the UK site.
But why did Laura switch to the adult industry?
Taking to Twitter, she revealed the reason. "Honestly, cabin crew life was amazing and such beautiful people work for the airline. Just some people aren't suited for the job and yes I was so tired and kept getting ill. But now I'm happy in the industry I love and spending more time with family and friends," she tweeted.
Earlier this year, when she decided to make a switch, she also tweeted:
When i was just a webcam model i felt so stress free, just working at my own pace and living comfortably. As an air hostess i have no time to myself and its financially draining.
I am so done with this! Back to being a full time cam model i think. Hopefully in a new house ??✨

— Laura Laine (@misslauralaine_) February 8, 2018
British Airways confirmed that she isn't working for the airlines anymore but refused to comment about her past at the organization.
Check out a few of her sizzling photos here: