Ksenia Sobchak, a Russian TV personality, has been planning to challenge Vladimir Putin in the presidential election next year. The 36-year-old journalist and socialite made the announcement on Wednesday.
"I am 36 and like any other citizen of Russia I now have the right to participate in the presidential election. I have decided to exercise that right. I decided to exercise that right because I am against all of those (candidates) who usually exercise that right," Ksenia said in a video clip posted online.
"When I was 18 and was studying in university, Vladimir Putin became president of Russia. Children who were born that year will go and vote themselves this year. Just think about that."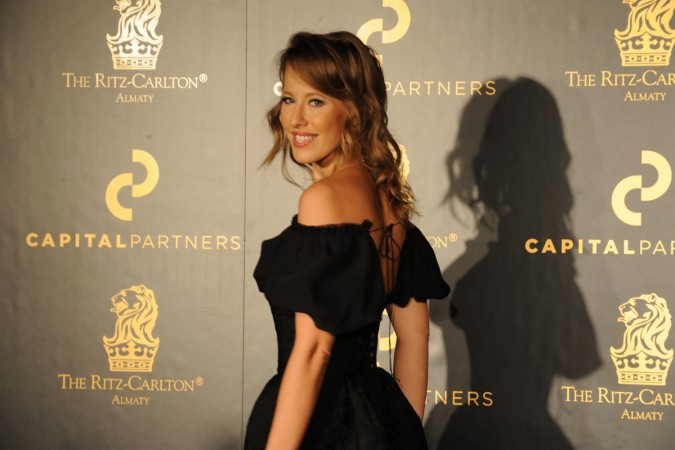 But who is Ksenia Sobchak? Here are a few interesting things about her.
A famous daughter and yet-more-famous goddaughter
Ksenia is the daughter of Putin's mentor Anatoly Sobchak, who was the reformist former mayor of St Petersburg. Anatoly Sobchak gave Putin his first political job in the 1990s.
It is also rumoured that Putin, a friend and colleague of Anatoly Sobchak, is the godfather of Ksenia.
Russia's Paris Hilton
Ksenia is called as Russia's Paris Hilton because of her similarity to the US socialite.
The former IT girl used to be a rich socialite with blonde hair, sharp tongue and a reputation for being spoilt.
Nationwide celebrity
The former IT girl graduated from the prestigious MGIMO University in Moscow. She then shot to fame when she hosted the reality show Dom-2.
She then went on to host Who does NOT want to be a millionaire?, Last Hero-6, Sweet life of a blonde, Myz-TV Awards and Two stars.
Her love life
Ksenia's affair with Ilya Yashin, a well-known anti-government activist, was the talk of the town in 2012. They were Russia's most talked-about sweethearts.
However, their romance ended in 2013 when she announced on Twitter that she was married to actor-producer Maksim Vitorgan.
Вечером, к сожалению, не смогу присутствовать при грандиозном запуске @fashiontechlab ,поэтому получила уникальный шанс на личную экскурсию Миры о достижениях этого проекта. Новые волокна,выращенные настоящие бриллианты ,неотличимые от природных, одежда с приятным запахом мяты,технологии переработки мусора -вот оно,будущее ,которое уже наступило. Настоящие патриоты и визионеры занимаются вот таким вот созиданием ,а не выяснением важнейшего вопроса-с кем спал царь более чем 100 лет назад??