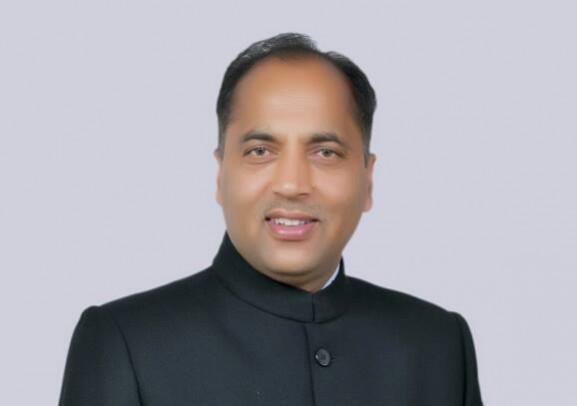 The BJP on Sunday, December 24, officially announced that Jairam Thakur — who also spells his name as Jai Ram Thakur — had been chosen as chief of the BJP Legislature Party (BJPLP) in the Himachal Pradesh Assembly, and by extension the new chief minister of Himachal Pradesh.
The BJP had won 44 out of the 68 seats up for grabs in the just-concluded election.
The decision came after a metting of BJP leaders in Shimla attended by the likes of Union Home Minister JP Nadda, Bihar Health Minister Mangal Pandey and former HP chief minister and the BJP's chief ministerial candidate Prem Kumar Dhumal — who lost the just-concluded state Assembly election, necessitating this meeting.
Union Defence Minister Nirmala Sitharaman and Union Urban Development Minister Narendra Singh Tomar were also present at the meeting as central observers of the BJP.
It was Tomar who made the announcement after observing that no name other than that of Thakur had been put forward for the post of BJPLP chief in the state Assembly.
Here are seven things you need to know about Jai Ram Thakur:
1. Jai Ram Thakur is a five-time MLA, and was one of the frontrunners for the post of chief minister of Himachal Pradesh.
2. The 52-year-old has already been part of the state Cabinet when Dhumal was chief minister in an earlier term.
3. Thakur has already been president of the HP unit of the BJP in the latter part of the last decade, and his reign was deemed non-controversial and thus "acceptable" by those choosing the next chief minister of the state.
4. Thakur is currently an MLA from the Seraj constituency. He won the seat in the just-concluded election by defeating his nearest competitor — the Congress' Chet Ram — by 11,254 votes.
5. He contested the 2013 byelection to the Mandi Lok Sabha constituency, but lost to then chief minister Virbhadra Singh's wife Pratibha Singh by nearly 1.37 lakh votes.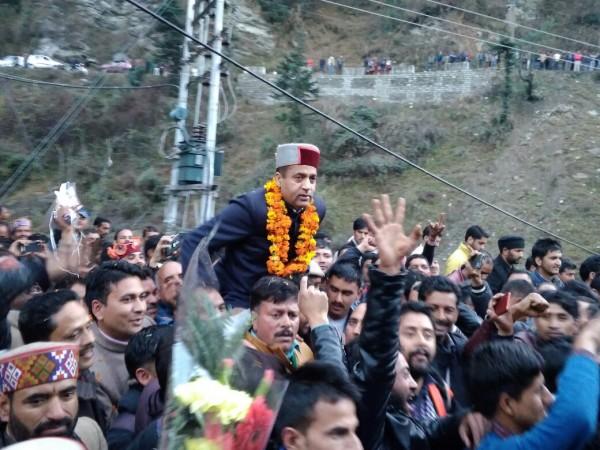 6. Thakur is a proponent of greenery, and would not compromise it for industrialisation. He told DNA in an interview: "We need to first regulate ourselves and then spread this message of clean environment across everyone coming to visit our state."
7. According to a News18 report, he was in 2003 made to wait in his car for 30 minutes at his house because the road was blocked for Sonia Gandhi and other Congress dignitaries, who were in Shimla to decide the next chief minister: The Congress had won the Assembly elections that year.
Thakur, already an MLA then, apparently mused: "It is a democracy. Why do they still behave like kings? Something has to be done to end this culture." A family member had said: "It can happen only if you become the chief minister one day."
One part of that statement has come true. It remains to be seen if Thakur delivers on the other part.