There was huge outcry over the detention of popular Indian actor Shah Rukh Khan at New York's White Plain airport by the American immigration authorities last week. Now, sources said that the incident happened because of the other Shah Rukh Khan from Ranchi, who is wanted by Interpol.
Who is Shah Rukh Khan from Ranchi?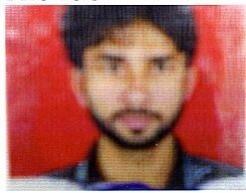 Sources said that Riyaz Bhatkal, founder of the terror group Indian Mujahideen (IM), got a passport done under the name Shah Rukh Khan from Ranchi on January 21, 2010. This got the real Shah Rukh Khan into trouble with the immigration authorities in the U.S.
According to Interpol, Riyaz Bhatkal is a 35-year-old Indian from Mumbai. His family name is Shahabandri and forname is Riyaz Ahamed. He is wanted by India; Chief Metropolitan Magistrate, Bangalore.
The categories of his offence include crimes against humanity, terrorism and crimes involving the use of weapons/explosives.
Bollywood actor Shah Rukh Khan reached New York's White Plain airport in a private plane with Neeta Ambani (wife of industrialist Mukesh Ambani) to deliver a lecture at Yale University. However, he was detained for about two hours at the airport, inviting huge reaction from India, as the actor travels to the U.S. very often.
India's External Affairs Minister SM Krishna directed Ambassador to the US, Nirupama Rao, to take up the issue with the U.S. authorities. Later, the U.S. Customs and Border Protection Department sent a letter to the Indian Consulate expressing regret over the detention of the Bollywood actor.
But now, it is learned that Bollywood superstar Shah Rukh Khan went through the ordeal because of Indian Mujahideen founder Riyaz Bhatkal. It is said that Interpol has sent an alert to airports across the globe about Bhatkal, who is suspected of having several passports bearing several names, in order to travel to different countries. Sources said that he uses different passport every time he travels abroad.
Bollywood superstar Shah Rukh Khan got detained at a U.S. airport in 2009 too. He was grilled for about two-hours when he was in New York for the promotion of his movie "My Name is Khan."