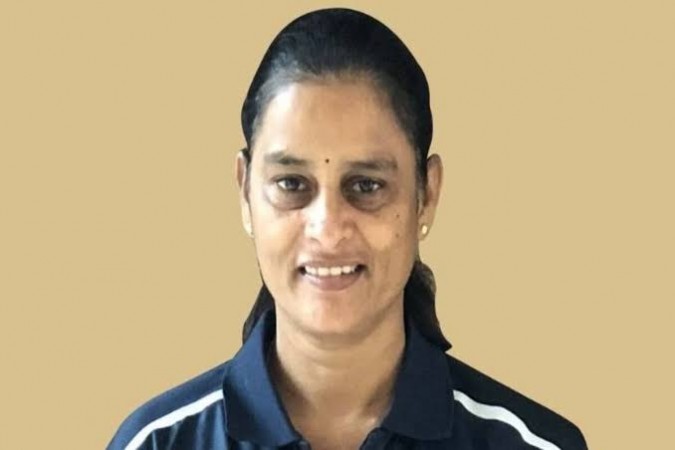 When Claire Polosak walked out to officiate in a men's ODI on April 27, she became the first women to achieve this distinction. Now, another great step has been taken by the International Cricket Council (ICC) to achieve gender equality in cricket. It has appointed, for the first time, a women in its International Panel of Match Referees. The lady who earns the distinction of being the first of her gender on this panel and may well be seen refereeing one of the upcoming matches in the World Cup is India's GS Lakshmi.
Who is she?
The 50-year old has already officiated in women's ODI and T20 matches as well as women's domestic cricket circuit of India. Prior to becoming a match official, she was an all-rounder who played domestic cricket for teams such as Railways and Andhra Pradesh. Her career lasted from 1986 to 2004.
After retiring from the game, she returned to it in her new capacity of an official and made her debut as a referee in the 2008/09 season. It has taken more than a decade for her to make the shift upwards to the current position but with her there, it's only a matter of time that more women join the panel and we see female officials at major cricket events – be they men's or women's.
Speaking on her achievement, Lakshmi said, "To be selected in the international panel by the ICC is a huge honour for me as it opens up new avenues. I have had a long career as a cricketer in India and also as a Match Referee. I hope to put my experience both as a player and as a match official to good use on the international circuit."
Going further to thank those people who she feels helped her en route this monumental achievement, she added: "I would like to take this opportunity to thank the ICC, officials at the BCCI, my seniors in the cricketing circuit, my family and colleagues who have supported me over the years. I hope to live up to their expectations by doing my job to the best of my ability."
The ICC took another major decision by increasing the number of women in the ICC Development Panel of Umpires to eight. Claire Polosak was already there and she was joined by her colleague Eloise Sheridan who along with the former, became the first all-women umpiring team in a competitive match in Australia some time ago. Let's hope this progress continues and women officiating becomes a common sight in cricket.