There was a time in India cricket when one wondered whether cricket fans would see any batsman dominate world cricket like the Little Master after his retirement and match his records. Now, India captain Virat Kohli has been doing the same, scoring runs with amazing consistency in his nine-year career so far.
The Delhi man is currently regarded as one of the best batsmen in world cricket and has also drawn comparisons with Tendulkar.
However, some former players like Harbhajan Singh, who has played alongside both the players and bowled to them at the nets, do not want to make comparisons but believes Tendulkar was at another level.
"Sachin and Virat are different batsmen. It won't be fair on Sachin. Nobody is like Sachin and there will never be another Tendulkar ever in world cricket. I've bowled to both batsmen and I feel getting Sachin out was impossible. Virat is a great batsman, in great form and has been dominating for the past 4-5 years but I feel Tendulkar is on another level," India Today quoted Harbhajan as saying.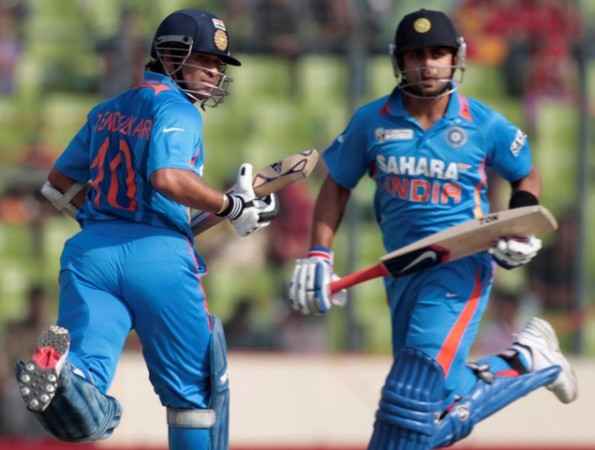 One cannot help but agree with Harbhajan stating that they are different batsmen. One also has to understand the conditions and the bowlers during the respective eras. It would not be wrong to state that Kohli has faced easier bowlers, compared to Tendulkar, who had to deal with some amazing bowlers like Curtly Ambrose, Alan Donald, Wasim Akram just to name a few.
Kohli, irrespective of the bowlers he faced, needs to be given credit for his consistent run of scores. He is breaking records left and right, and has also become the fifth quickest to score 20 Test tons recently, beating Tendulkar's record in the process.
The India captain currently has 52 tons (32 in ODIs and 20 in Tests) under his belt, and there are some, who even believe that Kohli could match Tendulkar's record of 100 tons in international cricket.
One will have to wait and watch if that happens.