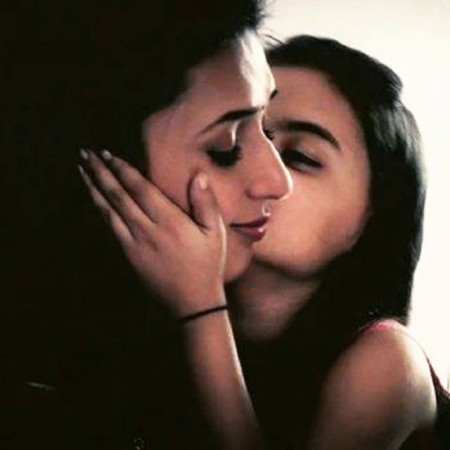 "Yeh Hai Mohabbatein" actress Divyanka Tripathi, who ended her relationship with Ssharad Malhotra recently, misses someone and feels incomplete without that certain someone.
And the special someone is none other than her onscreen daughter Ruhi Bhalla. Ruhanika Dhawan, who plays the role of Ruhi, has been with her Ishima (Divyanka) since day one of the show.
Ruhi has won millions of hearts with her portrayal of a cute daughter in the series. She is not only a favourite of the audience, but the cast and crew of the show also love her, including her onscreen mother Ishita.
But due to the recent track moves she has been shooting with her onscreen biological mother Shagun (Anita Hassanandani) on a different set.
Divyanka in a statement said that there is a special bond between them and thus she misses her onscreen daughter.
"I am very fond of Ruhi and we have been shooting together from day one. There is a special bond that we two share and Ruhi is like the 'jaan' of the entire set," Divyanka aka Ishita of "Yeh Hai Mohabbatein" said.
"It feels a little incomplete without her around the set and the entire Bhalla and Iyer family is missing her hopelessly. I am so used to seeing Ruhi around almost every day that I just wish that the track moves towards re-uniting Ishima and Ruhi onscreen as well as offscreen," she added.
And even though the two are shooting on different location, Divyanka visits the sets to meet Ruhi.