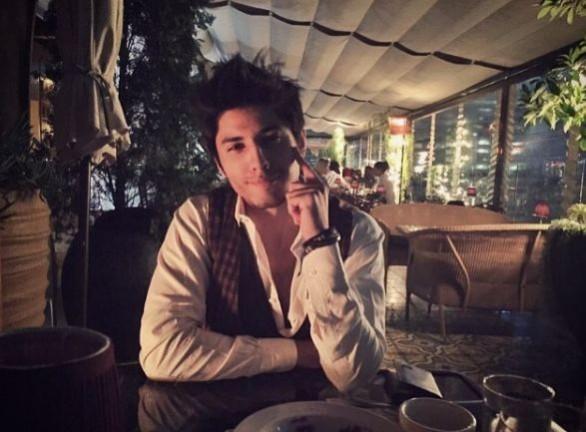 Danyal Zafar, the younger brother of actor-musician Ali Zafar, has become an internet sensation, thanks to his hot photos on the social media. Like his brother, the 20-year-old is also a versatile singer, songwriter and guitarist.
Danyal, who is like a spitting image of his brother Ali, is expected to become the next big thing in the Pakistani music industry. The singer will make his Coke Studio debut with the upcoming season. But who is Danyal Zafar?
Here are some lesser-known facts about Ali Zafar's brother, who has taken the internet by storm.
Danyal's music career
He started his music career at a very young age and was just 14 when he first pursued music professionally. He recorded guitar tracks for Ali Zafar's songs.
Danyal to make his Coke Studio Season 10 (Pakistan) debut
Danyal will make his Coke Studio Pakistan debut with Afreen Afreen fame singer Momina Mustehsan. Apart from performing a duet with Momina, he will also feature as an instrumental artist for his second song.
"I always dreamt of a debut that could best help me express myself as an artist in such a way that my music could also connect with people. There are two aspects to this, one: the platform where you launch your music, this is where I was lucky enough to be considered worthy of appearing on Coke Studio – a dream comes true. Two: the music itself," he told The Express Tribune.
Yash Raj Films was supposed to launch Danyal in Bollywood
According to reports, Yash Raj Films was expected to launch Danyal along with five other newcomers in Habib Faisal's directorial Qaidi Band. However, a ban on Pakistani artists working in India has squashed his Bollywood dreams.
"My own brother Danyal was there. He'd been there for two months prepping for a film with Yash Raj. He was being launched by them. He was going to start filming in a week," Ali Zafar told Dawn while talking about Pakistani artist banned in India.
Music director in Pakistani film
Danyal will work as a music director along with his brother Ali Zafar in Pakistani film Teefa in Trouble. The film will be Ali's debut film as a director.
Danyal and Momina's relationship
Last year, there were rumours that Danyal and Momina are in a relationship. Reports even suggested that the Afreen Afreen singer was engaged to Ali Zafar's brother. However, she took to social media to clarify that she is not engaged. "I'm not engaged to anyone, guys. Relax!" she tweeted.